Jon Watts was announced as director of The Fantastic Four during the 2020 Disney Investor Day but has recently pulled out of the gig. What happened? Well, we have some exclusive information for you as why he left and what Kevin Feige wants for The Fantastic Four franchise.
Towards the end of last year we reported that Marvel was looking at casting unknowns for The Fantastic Four and they would be announcing the cast in the first quarter of 2022.
The announcement obviously didn't happen and we were left scratching our heads wondering "why?".
Our sources at Disney and Marvel are usually right on the money so we started to chalk it up to Marvel not wanting to take any hype away from Doctor Strange In The Multiverse Of Madness.
However, recently things have started to add up and with some recent updates from our sources we've been able to put the puzzle pieces together.
It seems the info we heard and reported on towards the end of last year was, in fact, Jon Watts' plan for The Fantastic Four.
What Does Kevin Feige Want For The Fantastic Four?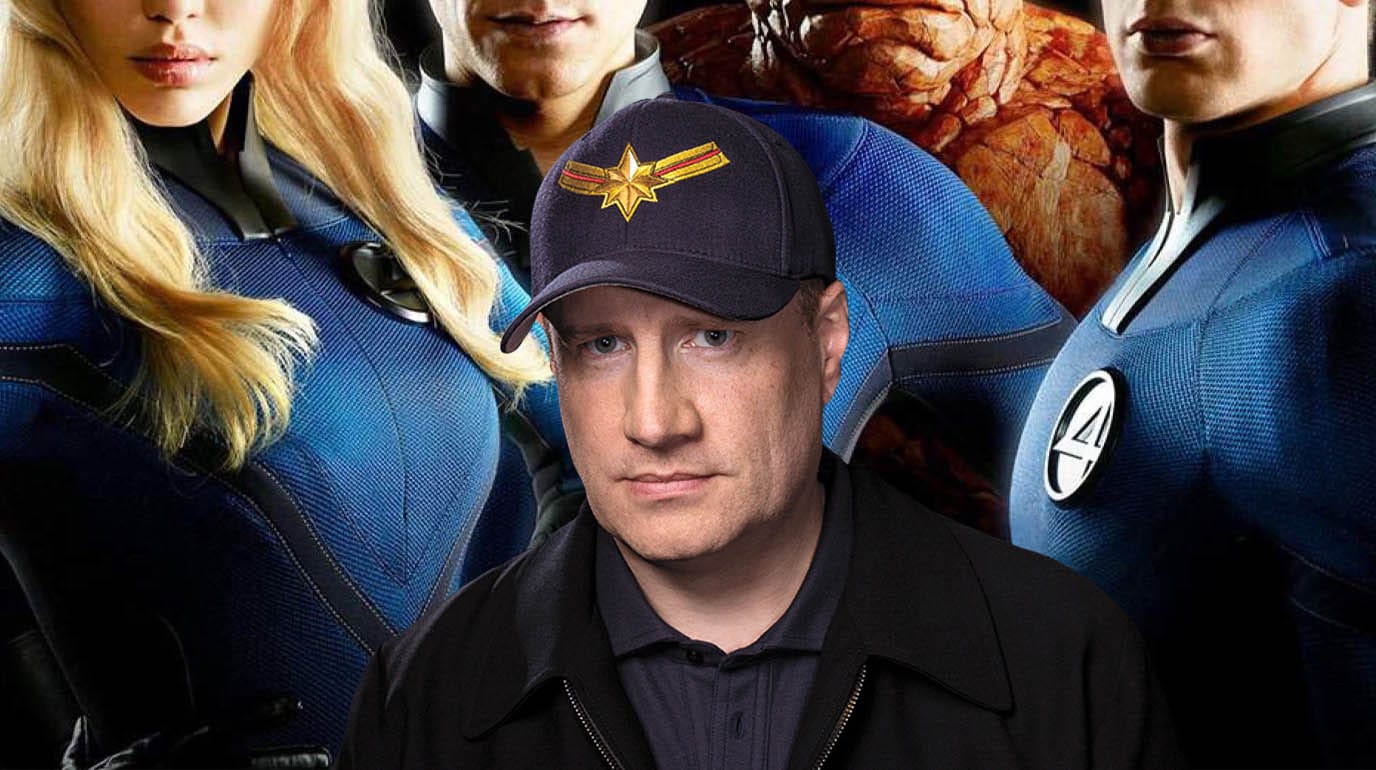 READ MORE: Kevin Feige Considering A Lot Of Directors For Fantastic Four Movie
See, some of the reasons why Jon Watts left the production was because he wanted to cast younger, less established actors in the roles and do more of an origin story. This is what Jon Watts had envisioned when he signed on for the property after helming 3 very successful Spider-Man films.
Let's focus on the casting bit first and Kevin Feige's reaction. Well, from what was reported to us, this is exactly what Kevin Feige and casting director Sarah Finn did not want.
There's a few reasons why Feige and Finn are against casting unknowns and that has to do with the story they want to tell for this new Fantastic Four film.
See, Feige wants to cast more established, older actors. He doesn't want to do an Origin film – he wants to hit the ground running. This is in contrast to what Watts wants to make. He never got the chance to do an origins film with Spidey and he really wanted to do this with the Fantastic Four.
From what we were told, Feige is not too interested in that. Our sources offer that Spider-Man: No Way Home and Doctor Strange 2 really tired Kevin Feige out (not to mention all the Disney Plus shows) and he really wants to focus on his super-secret Star Wars film.
As our source explained to us: "Feige basically wants Fantastic Four to 'make itself' and doesn't want to be overly involved."
So, if we look at the timeline of reports – what we were hearing last year lines up with what Jon Watts wanted and what was in development. But, unfortunately, that's not what Kevin Feige envisioned and that's why Jon Watts had problems with the script and the direction Feige and Co. wanted to go with casting.
It looks like this was something Feige had been thinking about for a long time. And we can guess that, after Spider-Man: No Way Home and Doctor Strange 2, he really sat down to think about his priorities and scheduling.
Is Kevin Feige Taking A More Hands Off Approach To Future MCU Films?
READ MORE: Marvel Wants A Big Name To Direct Fantastic Four Movie
Unfortunately, some of us here at Small Screen feel that Phase 4 hasn't lived up to the previous Phases. We've talked about it at length on our Small Screen Lives and recently on our brand new The Small Screen Podcast (you can listen to it here).
We say that because we've been worried about Feige burning himself out after helming the MCU for over 10 years now and we were hoping he wouldn't want to step away from being so hands on. A big reason the MCU has been so successful is because of Kevin Feige's shepherding of the franchises.
Have our fears come true? Unfortunately, it's beginning to look like that. With Disney Plus pushing for more content from Marvel since it's launch, which led Feige to appointing others to oversee those franchises, and Feige wanting to focus on his super-secret Star Wars film, it does look like the big man himself is trying to take a more hands off approach when it comes to the MCU.
And having the new Fantastic Four film essentially "make itself" seems to back up this idea.
Does this open the door for John Krasinski returning as Reed Richards? Yes, Sam Raimi said he was essentially cast because of fan casting – but now that we've learned Feige wants to go with more established actors, we have to ask ourselves: Will John Krasinski return?
So, there's our update on everything we've heard about the new Fantastic Four film. What are your thoughts on all this? Do you think the Fantastic Four should do another origin film with less established actors or should we trust in Feige and go with well-knowns and forgo the origin story?
Let us know what you think in the comments.
---
What do you make of this story? Let us know in the comments below or on our Facebook, Twitter or Instagram pages! And if you enjoy listening to film podcasts, why not check out our podcast, The Small Screen Podcast, wherever you get your podcasts!
---
---
---