Top games are exactly what we all want to play! The days are getting shorter, the mercury is dropping, and the leaves are starting to turn many shades of red. With it, we can expect the rain to fall more frequently and our time outdoors to decline. On these cold autumn days, there's nothing better than cosying up on the sofa with a warming cup of tea and a new game to explore. If this sounds like autumnal bliss, then you may want to check out some of the top games and most in-demand video games.
Poker
READ MORE: Daredevil Season 4 Potential Release Date, Cast, Story & Everything You Need To Know
Poker is one of the world's most popular card games. While traditionally played at a physical table in the presence of others, millions of players now prefer to swap the felt for a computer, smartphone or tablet.  Online poker has been around since the late 1990s, but it really took off in the early 2000s.
Since then, the sites offering poker have exploded in popularity, thanks, in part, to the wealth of educational content that is available to help new players find their feet. These guides that explain how to play poker help beginners learn the mechanics of the game, including the betting rounds, how cards are dealt, and the ranking of hand values.
Poker sites also cater to more advanced players, offering multi-table options, tournaments, and a wide range of different variants, providing these experts with many new challenges.
FIFA 23 Will Be One Of 2023's Top Games!
READ MORE: Peacemaker Season 2 Potential Release Date, Cast, Story & Everything You Need To Know
It's going to be a couple more weeks before FIFA 23 becomes available, but you can be sure it will be one of the hottest video games of the autumn. It's going to be one of 2023's top games! No doubt about it! Electronic Arts' final instalment of a FIFA-branded football game is expected to be sensational, especially following an accidental leak in late August that gave some players the ability to play FIFA 23 for a few hours.
With the 2022 Qatar World Cup scheduled to take place in November and December, players will be able to get in on the action thanks to a complete recreation of the tournament in FIFA 23.  The women's World Cup and club competitions will also be available in the game, a first for the franchise.
OpenRCT2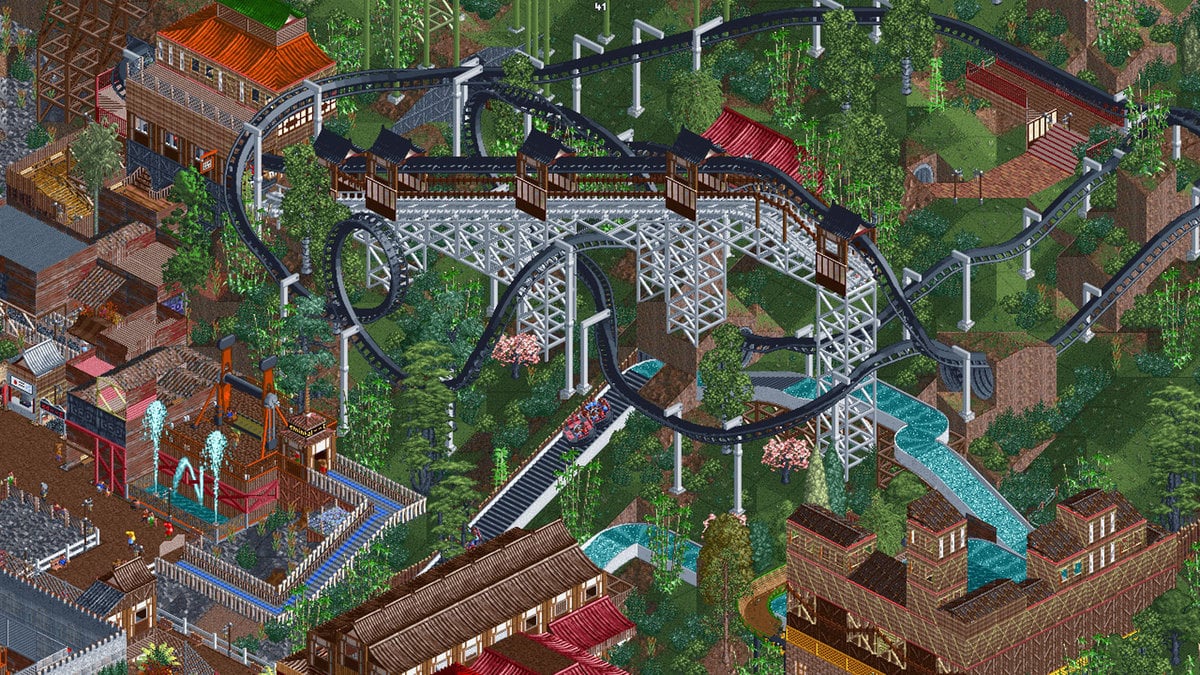 READ MORE: Moon Knight Season 2 Potential Release Date, Cast, Story & Everything You Need To Know
RollerCoaster Tycoon was a massive hit among players back in the 2000s. It was one of the top games of the 2000s. It allowed players to design their own coasters and thrill rides while being challenged to meet certain objectives for their park.  It was so successful that it was followed by RollerCoaster Tycoon 2 just a few years later.
Despite there being many other sequels, both official and spiritual, the first two games remain the most popular by far. That's why Atari, the company that now owns the rights to the game, created RollerCoaster Tycoon Classic for PC and mobile devices.  However, if you want an upgraded experience that maintains all of the fun and charm of the original game, OpenRCT2 is for you.
It's an ambitious community project that has recreated the original game using open-source code and then improved on it with enhancements, expansions, and bug fixes.  The new developers have also added multiplayer functionality to make RollerCoaster Tycoon a more social experience.  You do need to have a copy of the original game, but this is easy to get hold of for a few quid online.
Grand Theft Auto V Is One Of The Top Games!
READ MORE: The Mandalorian Season 3 Potential Release Date, Cast, Story & Everything You Need To Know
In addition to remastering old releases, Rockstar Games continues to push updates to its nine-year-old title GTA V. While fans are crying out for a sequel, they are treated to a continual stream of new content to keep the 2013 release fun and exciting.  Over the years, GTA Online players have been treated to updates that have introduced the popular heist missions, single-seater racing, car parkour, a casino, and even new islands.
Rockstar recently dropped a huge update called "The Criminal Enterprises" that makes some tweaks to the functionality of some features and adds several new major multiplayer missions.  With these updates, there are hundreds of hours of fun to be had in Los Santos, making Grand Theft Auto V a must-play title for the upcoming autumn season.
Are there any top games that you think we missed in this article? If so, let us know which ones in the comments below.
---
What do you make of this story? Let us know in the comments below or on our Facebook, Twitter or Instagram pages! And if you enjoy listening to film podcasts, why not check out our podcast, The Small Screen Podcast, wherever you get your podcasts!
---
---
---