Everything We Want To See In A Mrs Death Misses Death Movie
Mrs Death Misses Death was a debut novel released in January.
Written by Salena Godden, the novel is that of Mrs Death – a black, female version of death – who manifests herself to a struggling, young writer called Wolf.
Soon after, it was announced that the novel had been optioned for screen and/or film by a production company owned by Idris Elba.
The novel proved to be an instant hit for the poet – but what do we want to see in any potential film adaptation in the near future?
A realistic picture of what it means to be a young, hungry, struggling writer
Read more: 10 Facts You Did Not Know About Netflix's Behind Her Eyes
A significant portion of the novel is from the perspective of Wolf.
Wolf hears the voice "I know a lot of dead people now" – as the author did, inspiring this work. Mrs Death later makes herself known to Wolf, and they both later work together, in order to commit the story of Mrs Death, her life and reflections, to paper.
The novel, Godden reflected in an interview for The Simple Things Magazine, is like her as the young, struggling writer, and as the woman she is today.
But there is a lot of background context of what it means to work creatively – the need to write and create, to keep going, while relying on day-old pizza for sustenance.
There's also a reference or two to needing to sort out financial support at the benefits office.
This is a more reliable and realistic portrayal of what life is like for some – and it would be a refreshing 'take' to see on screen.
Diversity matters – and proper representation is crucial
Diversity matters. We have seen this said over and over again – such as with the whole SIA controversy about her new film, Music.
Journalists were faced with questions about their newsrooms and production of news – and faced something of a reckoning in covering the Black Lives Matter protests.
Anyway: representation is crucial.
We think of ourselves with cultural references, like film, books all the time.
It also impacts how we see each other.
Diversity on screen is needed – not just within the context of Mrs Death Misses Death potentially coming to the big screen.
There are some issues with casting – and more can be read in this comment piece – but as long as it's 'done right', then it will live up to the true spirit of the novel.
Mrs Death Miss Death has a slightly hallucinatory, 'trippy' feel – which is needed on screen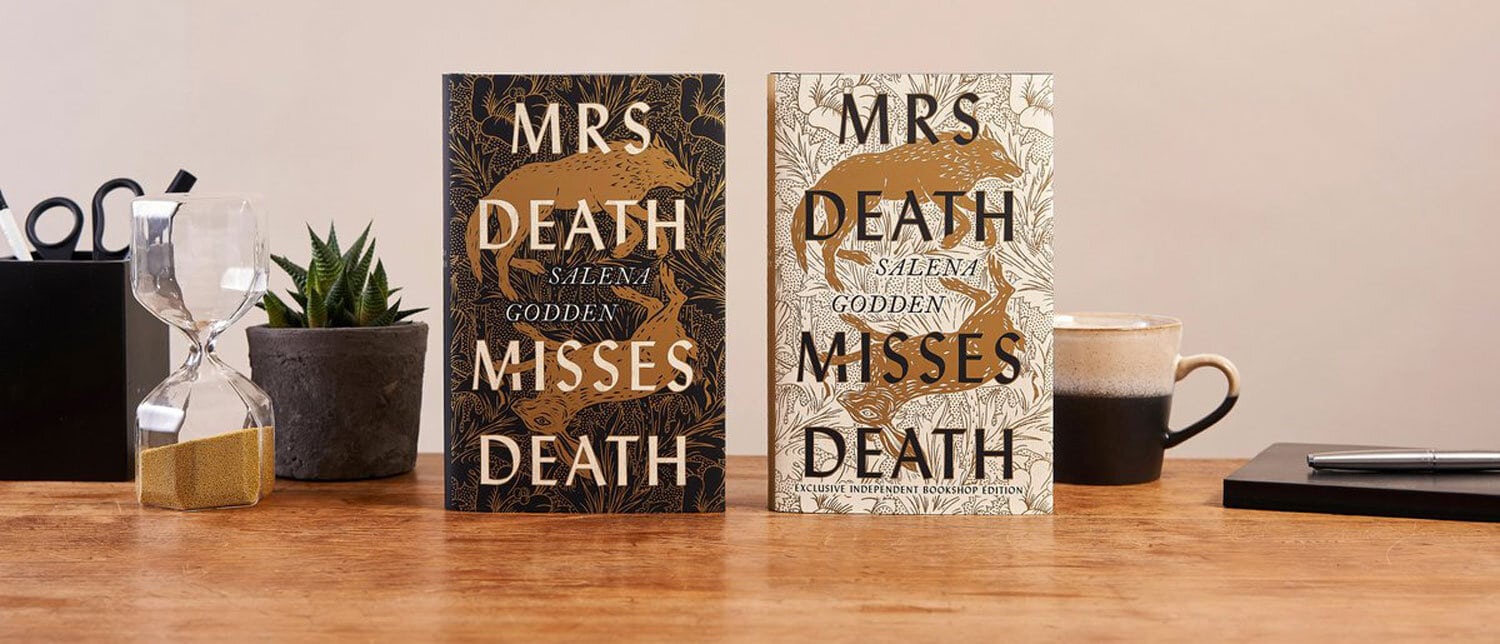 Read more: Fans Are Taking To Twitter To Thank Ben Affleck For His Portrayal Of Batman
Language is important. Language is so powerful – it is where we begin and where we all end.
Mrs Death Misses Death utilises language in a unique way, probably unlike any other book you have read.
There are poems, songs, stories, conversations – all with the sophisticated use of language that embodies the voice of Mrs Death.
The trippy feel that's almost like a hallucination is central to the novel as well as the other thematic motives.
But it means that the cast of characters become almost real; they dance before your eyes!
If a film is any good, it needs this quality.
The prose is a good starting point.
And the music! The songs! Poetry!
Musicals can sometimes be a little cliched or grating – and can sometimes make you cringe. (Case in point: Cats. Need I say any more?)
The use of music/songs and poetry is crucial to Mrs Death Misses Death.
The film adaptation should lift the songs and poems directly from the book, and bookend particular scenes dramatically.
That way, it wouldn't be corny at all – and would stay true to the heart of the novel.
Poetry is perhaps the most important element of the book by far.
The author is a poet, after all! And a fearsome one at that – known for performances such at the Women's March.
(If you are having a bad day, YouTube it, put it on loud, and stand in a power pose. It works. Trust me.)
Godden is also known for her performance work – and it is so crucial.
Use of 'different' voice
Read more: How To Keep Your Writings Safe Online?
There are several different uses of 'voices' in Mrs Death Misses Death.
There's Wolf in the present, Mrs Death in the present, Mrs Death addressing Wolf when in another time zone, and so much more.
To create a compelling sense of drama – such as in The Book Thief – we need this.
It's crucial. And there is a potential for such a groundbreaking film, just like the novel is.
A groundbreaking portrayal and questioning of death and its meaning
If you have read the novel, you may have come to this conclusion already; we, as a (sometimes and mostly) civil society have not entirely worked out how to deal with death, and how to understand it.
What happens after we die is still greatly contested; when it all boils down, the majority of the wars that we have fought have been over this exact topic.
We even have the term 'hate crime' – which is arguably linked to this.
Even the way that we write about and cover death is still very problematic at times.
The book makes reference to 'the unheard' who have died, the stories that we so quickly forget about, as well as why their death should have importance, far more meaning, than we gave it.
Mrs Death Misses Death is something of a groundbreaking book about the portrayal and the meaning of death.
Can you think of any other media portrayal where death is, in fact, a woman? Probably not.
There are also so many implications about this that we need to discuss, too. It asks more questions than it answers – and, arguably, that is something we are all doing, especially right now.
A novel has not been this 'prescient' in such a long time.
Whatever way the on-screen production goes – be it a film, a drama, it is not entirely clear what it will be just yet – this has got to be central to whatever comes out of that.
What do you make of this story? Let us know in the comments below or on our Facebook, Twitter or Instagram pages! And if you enjoy listening to film podcasts, why not check out our podcasts, Small Screen Stories and Small Screen Film Club wherever you get your podcasts!
---
---
---