Among the news headlines being almost totally dominated by the pandemic – thank you, Covid 19, no, really – sometimes smaller ( and happier) stories get totally missed, in the rush to report the latest developments. It was recently announced that Tom Hardy has been cast to play war photographer Don McCullin in a biopic set to be directed by Angelina Jolie.
This begs the question: what should be in the film? Well, we had a think – and these are our thoughts. You can find out more about the upcoming film here.
Sir Harold Evans – or at least a younger version – has got to make an appearance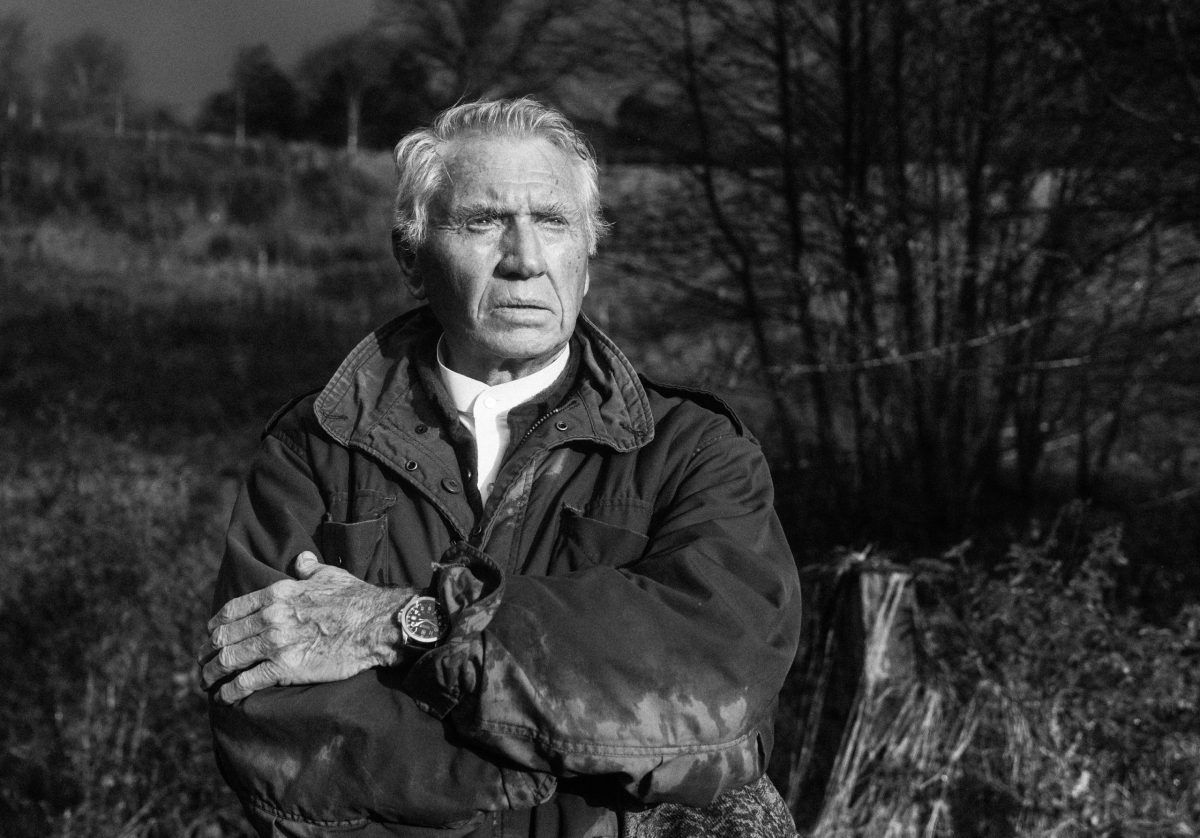 Read more: 7 Films That Were Never Made – But Should Be
If you were watching the news back in September – if you can bear it! – you may remember the various announcements when Sir Harold Evans died. Known to people like myself as 'Harry', he had been the editor of The Sunday Times just prior to the controversial Murdoch takeover and was credited with transforming the paper into an investigative 'muscle'. This was also when Don McCullin was employed as a correspondent for the paper – while taking some of his most iconic images.
Harry was a larger than life character, somebody who could command a room with his gaze. Stories were not just recited, a party trick; they were weaved out of words, dancing in the air. And his story partly is responsible for that of Don McCullin. You can read my thoughts about Harry here.
A younger version needs to be brought in – one to direct the photography, almost, a character with a love of imagery. He actually wrote a book all about this, too.
Truth has to have a witness, even in a time of war or peace
Did you watch A Private War? Rosamund Pike brought to life the story of Marie Colvin, a war reporter who was assassinated while reporting from Syria. One of the mantras from that film was 'to speak truth to power' – that even in a time of war, the truth needs a guardian as its witness.
If you read about Don McCullin, watch his namesake documentary, or even just look at his original photography while being exhibited, this is an indirect theme that is throughout his work. You could argue it's even a 'staple'. This could be explored more – even if it's potentially being told from the present, while looking back at the present.
Reverberations are still being felt in 2020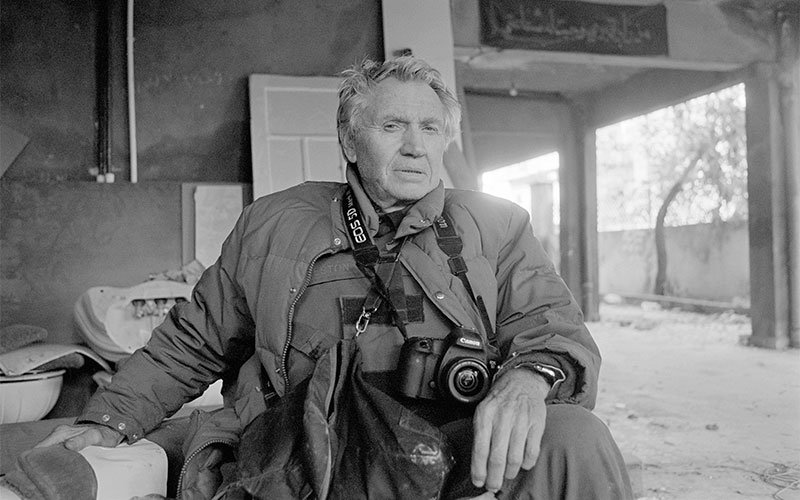 Read more: Here's Why Tom Hardy Is The Perfect Actor To Take Over As James Bond From Daniel Craig
A series of McCullin's work documented poverty in the UK. And, if you really look at it, not much has changed; food poverty in places such as Brighton has not changed a whole lot. The reverberations are still being felt. Wouldn't it be great, in terms of plot, to be telling the story of McCullin's life from the present, reflecting on this sort of theme, looking back? It has great potential for a viewer to really question their own reality.
The characteristics of the era need to be brought to life
He's one of the most inspiring people you'd ever meet – he was the one who suggested I should become a director. So I said ok, I'll start with making a film about you !

— Jacqui morris (@JacquiMorrisOK) November 5, 2020
Don was so convinced no one would like the film that at the premier in Toronto he made me sit at the back with him so we could 'leg it quick' If they started booing. It was like a scene from The Producers!

— Jacqui morris (@JacquiMorrisOK) November 5, 2020
Read more: Lethal Weapon 5 Is Happening, But Do We Really Need It?
How would you describe one of the most (in)famous photographers of war that ever walked the Earth? Enigmatic may be one word you think of – a shapeshifter, someone who is all but impossible to read.
Director Jacqui Morris of Firth Street Films directed a documentary called McCullin – and the man himself took centre stage. She has been sharing some thoughts about him on Twitter recently – and he is kind of the reason she turned to creating for the big screen.
Those who work in the press are sometimes haunted – and that is eluded to in McCullin
Ask any investigative journalist about the stories that never made it to publication, and you will probably get a good few who confess to being 'haunted' by the one that got away. It is something that is really common when it comes to people who deal directly with war – whether photographer, journalist, broadcaster. Marie Colvin is described as having been haunted in various books, just as one example.
To travel and cover some of the most dangerous places on Earth – which did involve children at times, in some of the most distressing photos I have ever seen – there must be a feeling of being haunted by this. If you watch Don McCullin's namesake documentary, this is a theme that is explored. A recent exhibition at the Tate also pointed out that for a long time he was not actively photographing – but documented some ancient temples in Syria. Following their destruction, these are some of the only images that are left behind. This could be a huge plot 'theme'.
The Ruth Bader Ginsburg 'twist'
Put your hands up; have you seen the film On The Basis Of Sex? If you have not seen it, you should; Ruth Bader Ginsburg died recently – and this is a dramatisation of her life, starring people such as Felicity Jones.
At the very end of the film, Felicity Jones walks along — in character – to the Supreme Court of the United States. We see her transform before our very eyes – and the real Ruth Bader Ginsburg appeared before our very eyes. It is difficult to put to words – but it was an absolutely spellbinding piece of cinema, one that could captivate any audience the world over.
Don McCullin could appear like that, on-screen – using a similar cinematic technique. Tom Hardy could be strutting and see him from behind – but he could transform to the real McCullin, who turns to face the camera. He smiles with nostalgia, his eye to the lense, raising his trusty camera (to later be developed) for one last time. The click and flash signals that the film is over.
Dark Waters showed the cast list at the end – how people impacted by the events of the film were included, too. Subjects of McCullin could also be included, or just those associated with The Sunday Times – including at least one Thalidomide child, now an adult, who the paper campaigned on behalf of.
What do you make of this feature? Let us know your thoughts in the comments below.
What do you make of this story? Let us know in the comments below or on our Facebook or Instagram pages! And if you enjoy listening to film podcasts, why not check out our podcasts, Small Screen Stories and Small Screen Film Club wherever you get your podcasts!
---
---