Another day, another DC news is shaking social media! After long months of research, WBD's CEO David Zaslav has officially named James Gunn and Peter Safran as Co-CEOs of DC Studios! Warner Bros. Discovery's new division entirely dedicated to DC now includes:
DC Films
DC Television
DC animation
To make it simple: Gunn and Safran's DC Studios replaces the former "DC Films" led by Walter Hamada.
Basically, it means that from now on, everything related to DC onscreen, whether it be movies or television, will be centralized into one studio led by Gunn and Safran, who will make the decisions. Marvel Studios' MCU has Kevin Feige as its mastermind, now DC Studios' will have James Gunn and Peter Safran as its duo mastermind. This in itself is a big win for the brand, as we now have a clear leader and actual faces who are going to carry the brand's name. How exciting!
While a lot of people are pleased with the decision, some people appear to have their doubts about how accurate a fit Gunn may be, which I can understand to some degree. People are used to associating Gunn with Marvel Studios' Guardians of the Galaxy and DC's The Suicide Squad, fearing that his implication in the future of DC will lead to a lighter, funnier DC universe, potentially depriving it of the darkness so symbolic to the brand.
Well, in my opinion, to say this is a little reductive and exaggerated, and here's why:
Who is James Gunn?
READ MORE: James Gunn & Peter Safran Named Heads Of DC Studios
Yes, Gunn is widely known as the director who brought Marvel Comics' Guardians of the Galaxy on the big screen for Marvel Studios. Both 'Guardians' movies are remembered as fun and lighthearted, in a similar way to Gunn's The Suicide Squad for Warner Bros. While his Suicide Squad spin-off show "Peacemaker" was more serious in tones and themes, it doesn't change the fact that people now think "funny" and "unserious" when thinking of Gunn's work.
This doesn't encompass all of Gunn's talent: It's just what he's most famous for.
A lot of people fail to remember (or simply don't know, which is fine) that James Gunn wrote Zack Snyder's script for Dawn of the Dead (2004). Yup, Gunn and Snyder were partners and have worked together in the past on the horror movie, which can be surprising for some. Both directors seem completely opposite when it comes to tones and ambience. Turns out Gunn can handle dark!
James Gunn was also the producer of the horror movie Brightburn in 2009. Along with Dawn of the Dead, this proves the director does have an interest in more mature content. Actually, when you look at Gunn's filmography, the majority of what he's worked on are horror movies and shows, even if they're not his most remembered works!
James Gunn isn't "just the Guardians' guy". It's just what made him famous to a larger audience.
James Gunn supports creative freedom
READ MORE: Pierce Brosnan Teases More Doctor Fate To Come
Gunn and Snyder are, by the way, still to this day very good friends. Gunn vehemently defended Snyder and his community years later on Twitter when the Snyder Cut war was raging at its highest. He tweeted:
I see these articles attacking Snyder fans, but by far the vast majority of them yesterday were very supportive – they just simultaneously also want to see more of Zack's DC films. I'm not sure it's fair to attack all of them for the actions of a few.
Zack Snyder also recommended Wayne Daglish to Gunn for the fight choreographies and stunts for Peacemaker, who Gunn rehired for Guardians of the Galaxy 3, showing again that the two artists are indeed still close.
James Gunn also showed full support for the release of David Ayer's Suicide Squad. He tweeted:
I'd be okay with whatever @DavidAyerMovies & Warners wanted to release, with that no problem.
Having a director who knows how to handle horror and comedy as the Co-CEO of DC Studios is an excellent choice for me. Having the Co-CEO be friends with Zack Snyder and David Ayer is… interesting for the future, to say the least. And having a Co-CEO who supports creative freedom for directors is truly exciting.
Who is Peter Safran?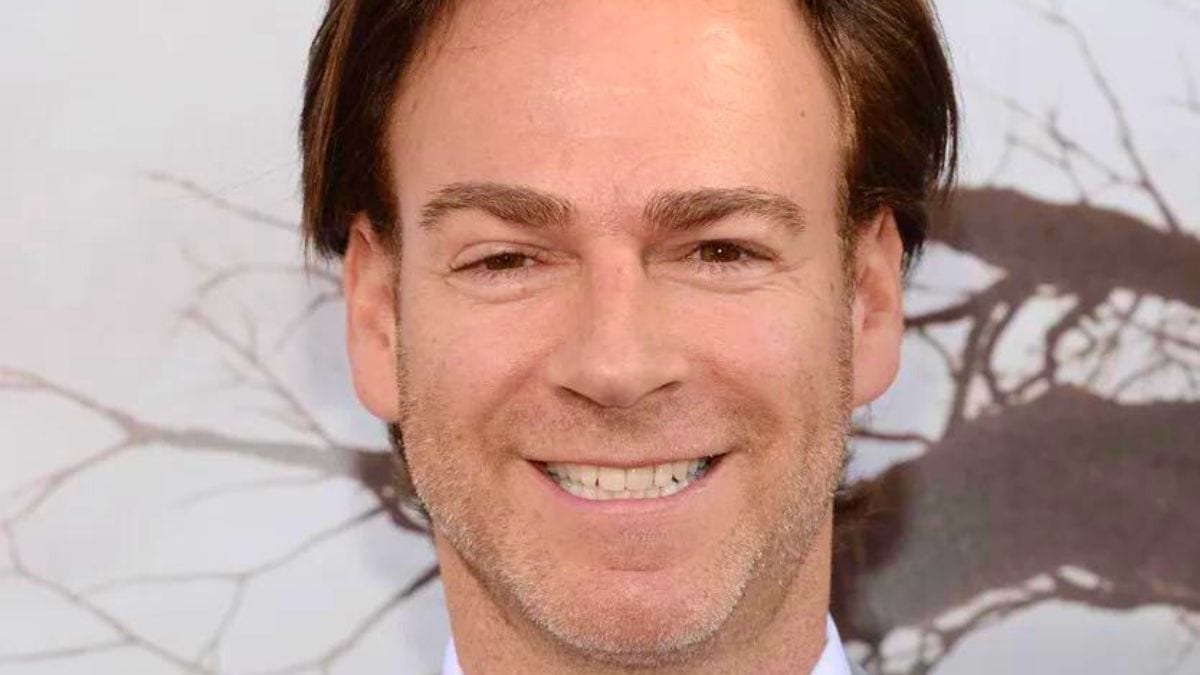 READ MORE: Henry Cavill Reveals How His Black Adam Cameo Happened
Peter Safran is known for being the producer of the entire Conjuring Universe, meaning:
The Conjuring
Annabelle
The Conjuring 2
Annabelle: Creation
The Nun
Annabelle Comes Home
The Conjuring: The Devil Made Me Do It
The Nun 2
The Conjuring 4
He's also produced, and executive produces DC titles such as Aquaman, Shazam!, The Suicide Squad, Peacemaker, Shazam: Fury of the Gods, Blue Beetle and Aquaman and The Lost Kingdom.
Why they appear as the perfect duo
READ MORE: Arkham Asylum Series Gets A New Showrunner
On one hand, you have James Gunn. He knows how an extended universe stretching across movies and shows works onscreen. How to deal with characters interacting with each other across these different mediums. How to handle storytelling to fit the tone of the characters he's adapting to the screen, to match their comics' origins. Who knows how to deal with horror, humour, Rated R, PG-13 and TV-MA content?
On the other hand, you have Peter Safran, producer of the biggest and most successful horrific extended universe. He's been building it for years and keeps growing its legacy and impact on pop culture.
The future of the DCU is brighter than ever.
What do you make of this story? Let us know in the comments below or on our Facebook, Twitter or Instagram pages! And if you enjoy listening to film podcasts, why not check out our podcast, The Small Screen Podcast, wherever you get your podcasts!
---
---
---