Fans have been asking for the return of Daredevil ever since the end of season 3 on Netflix. And the campaigning became even louder when the Daredevil rights reverted back to Marvel. Well, we now have confirmation from screenwriter David Hayter about a Daredevil reboot in the works at Marvel.
If anyone would know about this Daredevil reboot, it would be David Hayter.
Update: David Hayter responded to his comments about the reboot on Twitter and we've embedded it below.
MCM London Comic Con happened a few weeks ago and Edward Lauder was there for Small Screen. He took part in some round table interviews.
Interestingly, during the David Hayter roundtable, the voice actor and screenwriter was asked what character he would choose to helm over at Marvel Studios.
And this is where he nonchalantly let slip the Daredevil reboot news.
David Hayter is best known for the voice of Solid Snake in the Metal Gear Solid videogame franchise.
However, what really gives him some standing on knowing what is happening in Hollywood is that he is also the "go to" guy for studios working on comic book films.
Some of his credits include X-Men (2000), X2: X-Men United (2003), Watchmen (2009) and most recently Warrior Nun. He also voiced King Shark on Supergirl!
We've clipped the statement in a short video below.
Right, on to what David Hayter had to say about a Daredevil Reboot at Marvel Studios.
Daredevil Reboot At Marvel Confirmed By Writer David Hayter
Read more: New Punisher Series In The Works – Details Revealed
David Hayter was asked: If he was invited back to Marvel; what character would he choose to helm over at Marvel Studios?
This is what the writer/actor/producer had to say:
You know, they're doing a reboot of Daredevil and Daredevil was always a very important character to me, and I loved the, I loved the first way they did it. But there's certain things that I, you know that I want to adapt from the Frank Miller run on Daredevil that really meant a lot to me. Um, I yeah, I I mean, that's that's really the one.
Bam, just like that.
The first words spoken were "You know, they're doing a reboot of Daredevil".
What's funny is that Edward noticed no one in the room caught on to this little Daredevil reboot slip.
Meanwhile, Edward was there trying to pick up his jaw off the floor.
You know what I would like to see? Marvel giving the reigns to David Hayter on Daredevil.
If not a showrunner, just get him in the writers room. He clearly has a passion for the character and knows his material. Frank Miller's run on Daredevil was fantastic.
In our recent video titled "New Punisher Series Details! Jon Bernthal, Charlie Cox, Krysten Ritter & Marvel In Deep Negotiations" we broke down information from one of our sources on what was happening with the new Punisher series. (It sounds great: he's on the run, it has western vibes, you should check the video out.)
However, we also talked quite a bit about how Charlie Cox was in heavy negotiations with Marvel Studios to return as Daredevil.
We've all been wanting to see Charlie Cox return as Daredevil in the MCU for some time now. #SaveDaredevil
How cool would it be to see him fight alongside the other Marvel heroes we've come to know over this last decade.
And not to mention the new ones coming up like Moon Knight and all those Young Avengers characters their introducing in other shows and more.
Will Charlie Cox Return As Daredevil for Marvel?
Read more: Fans Calling For Marvel To Save Daredevil
Let us not forget the excitement of Daredevil (hopefully) showing up in Spider-Man: No Way Home. (We all know it's happening, come on.)
We've covered this subject intensely here at Small Screen. From rumours, to where the rights are, to the latest thing Charlie Cox or Kevin Feige said it's all there. And now this news on a Daredevil reboot. Just look at them all.
With all that said, it's nice to finally hear confirmation from someone who would know what's happening with Daredevil. Let's just hope the negotiations work out for Charlie Cox and he's a part of this Daredevil reboot. Marvel would have to be crazy to say "No".
Updated: David Hayter took to twitter to deny he confirmed the reboot. He says he mistakenly thought he had read in the trades that Marvel was rebooting Daredevil. As you can expect this is standard practice now, especially with Marvel properties.
I'm a huge fan of David Hayter. A lot of his work has influenced my own. I'm sure he doesn't want to upset the Marvel Machine (who would?) and we here at Small Screen thank him for publicly responding.
Kevin Feige, get Hayter in the writers room for anything! You two are a pair that needs to work together. Magic will happen, I can see it. Lower that tranquilizer rifle.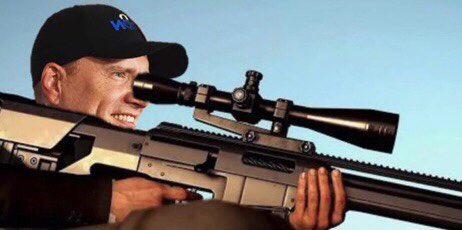 Since this seems to be trending…

No, I did not "confirm" a Daredevil reboot.

I mistakenly thought I'd read in the trades that it was happening, and I would love to see it. (And yes, I'd love to write it.)

But I have no inside information whatsoever.https://t.co/jfPkQu76kx pic.twitter.com/TJtltS0nuO

— David Hayter (@DavidBHayter) November 11, 2021
Question time:
Will they announce a Daredevil series during Disney Plus day on November 12th?
Will Charlie Cox have signed on the dotted line by then? (Here's hoping.)
For that matter, what about The Punisher series and Jessica Jones?
Are you excited to see them?
Did Kevin Feige pay a visit to David Hayter? (I'm joking Kevin, we admire your producer prowess.)
Let us know your thoughts in the comments below or on our YouTube channel (don't forget to subscribe!).
sc name="socialwarfare" ]
What do you make of this story? Let us know in the comments below or on our Facebook, Twitter or Instagram pages! And if you enjoy listening to film podcasts, why not check out our podcasts, Small Screen Stories and Small Screen Film Club wherever you get your podcasts!
---
---