Social media is both a wonderful thing and a nightmare. They have gone way too far, way too often, enabling cyberbullying for crazy stupid reasons. Of course, pop culture has always relied on sharing opinions and engaging communities. It's a business that's addressing passionate consumers… meaning that their reactions can be passionate as well, sometimes *too* passionate.
Some fans have gone a little too vocal about their opinions regarding certain movies, tv shows, games, characters, etc, which is okay. But it stops being acceptable when "being vocal" about fictional characters turns into harassing real actors. Cyberbullying in pop culture has been going too far lately. Here's why.
Halle Bailey Has Been A Victim Of Cyberbullying
READ MORE: Melissa Benoist Joins Masters Of The Universe Series
Halle Bailey has been facing a tremendous amount of backlash since 2019 from die-hard Disney 'fans' violently refusing to see the African American actress take on the role of Ariel, claiming a 'disrespect to the original tale' and sending death threats and harassment towards the barely 22-year-old woman. The first teaser released in 2022 got 2.4 million dislikes on Youtube, generating in barely two days 1.5 million dislikes. Although Disney blocked the comment section and removed the dislike counter to protect the actress, the negative reactions flooded online and still do to this day.
…So Has Bella Ramsey
READ MORE: Sydney Sweeney Playing Spider-Woman In Madame Web Movie
Bella Ramsey faced cyber-bullying from players of the highly successful game The Last of Us. The reason? The actress is considered 'not pretty enough' and not resembling the video game version of Ellie, the character she embodied in the show. Despite the performance of the actress being praised by critics and the vast majority of the audience, backlash still runs against the 19-year-old girl. She said:
It's the first time I've ever had a negative reaction to something. There would be times I'd find it funny. Then I'd get to the end of a 10-minute scrolling session, put my phone down and realize: Maybe that was a bad idea. It's only recently that I've accepted I am Ellie, and I can do it, and I am a good actor, but this will last for a few weeks and then I'll think I'm terrible again. That's just the process.
Jocelyn Mettler has also been a victim of cyberbullying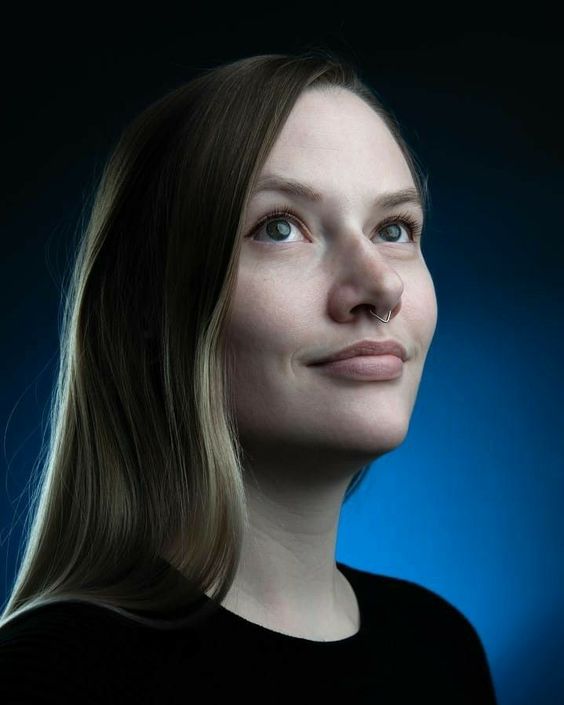 READ MORE: Ahsoka Season 1 Release Window On Disney+ Revealed
Three years after the release of The Last of Us Part II, Jocelyn Mettler, who served as the face model for Abby, is still facing death threats for her involvement in the video game as the big villain. She recently revealed in a tweet one of the messages she often gets:
Bro I have not been on Naughty Dog's payroll since 2017. I am not their complaint department. I think you forgot a cc on this one, champ. CW: Harassment, Threats, Stupidity
This isn't even scary. It's just annoying at this point. I work a fucking desk job, for god's sake. I'm sitting here trying to get work done and some idiot decides to write some crybaby shit at me. I always imagine them bawling their eyes out as they do it. It's pathetic. I hate posting stuff like this and for years I kinda silently put up with it, but I think I want people to know that this stuff is still happening. Especially with the franchise now finding mainstream success on HBO. It's not going away anytime soon.

I didn't expect this to reach as far as it has. I was annoyed that this email made it through my filters and fucked with the great flow state I was in at work. I kinda regret posting this, but what I said still stands though- I want people to know that this is still happening. It's hard to ignore shitty people sometimes and I think anyone who has ever had a mass amount of attention understands that. Thank you all for being so nice. The amount of people who have treated me with kindness FAR outweighs the ones who did the opposite.
As has Iman Vellani
READ MORE: Jenna Ortega Changed Wednesday Scripts Without Telling The Writers
People haven't been tender towards the young actress playing Miss Marvel in the MCU, focusing only on the side fact that she's the first Muslim superhero ever represented onscreen. After excitingly announcing her role as Miss Marvel on her newly created Instagram account, she quickly deleted her account following the violent reactions that came, and is now absent from social media.
Just like the other actors mentioned above, the 20-year-old actress faced massive criticism and death threats from 'fans' who even went as far as review bombing the show before its Disney+ premiere. A Facebook group was created before the show's release called "Christians United Against Miss Marvel'.
And finally… Wolfgang Novogratz
READ MORE: Henry Cavill OFFICIALLY DONE As Superman | What's Next?
If you've been following the news about James Gunn's upcoming DCU, you must know by now that Henry Cavill isn't going to play Superman again. Now, rumours erupted that 25-year-old Wolfgang Novogratz would be playing the Man of Steel in the new continuity.
Rumours were quickly shut down by Gunn himself, but it was already too late. DCEU hardcore 'fans' had already massively gathered on Novogratz's Instagram account, attacking him for "daring to replace Henry Cavill". The actor shut down his account following the attacks and is not to be found on social media anymore.
These are just a handful among dozens of other examples. Mental health is real, whether you're a celebrity or not. Pop Culture remains entertainment, upon which no one deserves any threat at all. If harassing someone online and sending death threats is a priority for you, then you should definitely go outside and use your energy for real, urgent matters.
What do you make of this report? Let us know your thoughts in the comments below.
And if you're looking for a VPN that'll allow you to watch everything that's available to stream on each platform, no matter where you are in the world, then PureVPN is the one for you! If you click the link, then you'll be able to get 81% off PureVPN plus three months free!
What do you make of this story? Let us know in the comments below or on our Facebook, Twitter or Instagram pages! And if you enjoy listening to film podcasts, why not check out our podcast, The Small Screen Podcast, wherever you get your podcasts!
---
---
---