Blood Suckers 2 Slot Game Review
NetEnt has always been a mainstay when it comes to casino game development. It's one of the leaders in the industry, primarily because of games like Blood Suckers which is a classic slot game that has captivated online gamblers for many years.
Now, they've just unveiled the much-awaited sequel, Blood Suckers 2. Many fans of online slots will probably already be familiar with NetEnt games even though they may not even realize it. NetEnt has been making reliable games for so long and that's why many avid fans are excited about the Blood Suckers 2 release.
With the latest iteration of the Blood Suckers 2 franchise, fans are treated to a game that promises improved visuals and sounds. It's an elevated gaming experience that is sure to delight lovers of the original classic.
Ultimately, Blood Suckers 2 still maintains a lot of what made the original game so fun and unique. It still has the dark and sinister vibe of the older games with some newly added layers and dimensions.
The game still revolves around the theme of Victorian Age vampires. A lot of the visual characteristics of the old game still remain but with slightly more nuanced approaches to overall game designs.
The real changes that most fans will really feel come with the sounds. There's a certain sinister vibe to the sounds of the game that just makes the gaming experience a lot more immersive. If you pair this game with an awesome home theatre audio system, then it will really feel like you're in the midst of vampire-country.
Blood Suckers 2 – a slot game to remember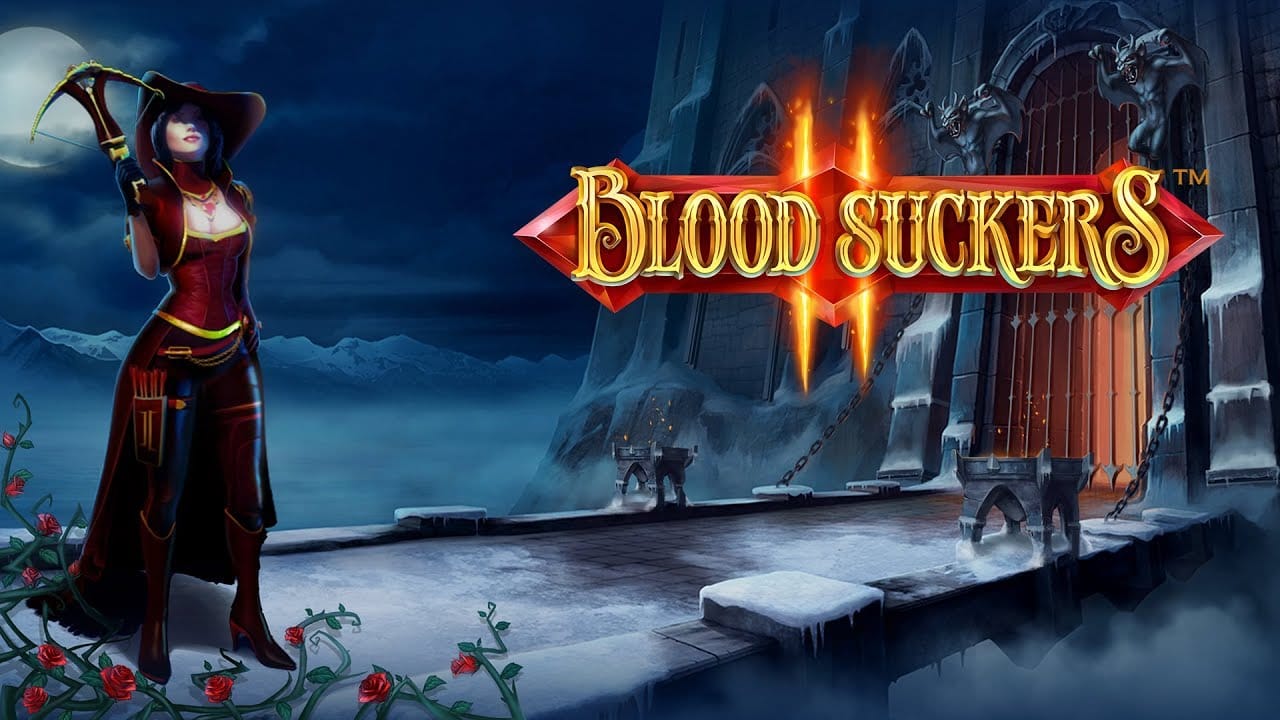 Read more: Which Are The Leading Slot Games And Developers
With regards to gameplay, the entire game revolves around 4 vampire characters with distinct personalities and designs. Then, the lower value icons on the reel feature vampire-themed imageries that perfectly fit into the whole theme.
There are three special symbols that you need to take note of Wild, Scatter, and Bonus. The wild symbol serves as a substitute for any standard symbols and could potentially be key to you achieving any winning combinations. The Scatter is a rose symbol that entitles you to free spins. Lastly, the bonus symbol triggers a bonus game for you to try your chances even more.
The game has a 5-reel and 25-pay line structure that many slots players will already be familiar with. The game begins with users choosing between a 0.25 and 250 bet per roll.
Users are also granted the opportunity to enable an AutoPlay feature that will allow them to choose between 10 and 1,000 spins. Once this feature is enabled, the game will continue to spin until either the money runs out or until you reach the set number of spins, whichever comes first.
If you loved the original Blood Suckers game, then you're bound to love this one too. It's highly similar and a lot of people may find that to be a negative aspect of the game, especially if they've been expecting substantial changes to take place.
Blood Suckers 2 still keeps the charm of the old game
Read more: Here Are The Best Gambling Games Based On TV Shows
However, for the most part, it still maintains a lot of the charm and allure of the old game. This can be a good or bad thing depending on what you're looking for. Aside from that, the max return you can get on one spin is 1298 times your bet. This is an improvement over the original which maxed out at 900 times your original bet.
The last thing that's worth mentioning about Blood Suckers 2 is that it's available to play on the go. This is because NetEnt has now made the game mobile-friendly with its TOUCH integration feature.
Granted, you won't get as immersive an experience when you're playing it on a mobile device. But you can still get some really decent gameplay with the app. Thanks to the TOUCH integration feature, playing Blood Suckers 2 is a walk in the park.
Ultimately, there are a lot of things to be excited about with the release of Blood Suckers 2. Again, some people might say that it's far too much like the original, but it's clear that NetEnt stuck with the winning strategy that made the original game so great.
There was no intention of veering too far away from the winning formula and that's why Blood Suckers 2 is still a game that's worth playing.
What do you make of this story? Let us know in the comments below or on our Facebook, Twitter or Instagram pages! And if you enjoy listening to film podcasts, why not check out our podcasts, Small Screen Stories and Small Screen Film Club wherever you get your podcasts!
---
---
---