The Eternals Director, Chloe Zhao Wins Best Director For Nomadland At The Golden Globes
The Eternals' director, Chloe Zhao won the Best Director award at last night's Golden Globes for Nomadland.
This win was a historic moment as she is the first female director to win the award.
Nomadland was a movie that Chloe Zhao somehow managed to get made even though she was also hard at work making The Eternals.
She's also going to be following up The Eternals with a Dracula movie she's making for Universal Pictures.
This is also the first time a Chinese director's ever been honoured with one of Hollywood's biggest awards.
Chloe Zhao won the Best Director award at the Golden Globes for Nomadland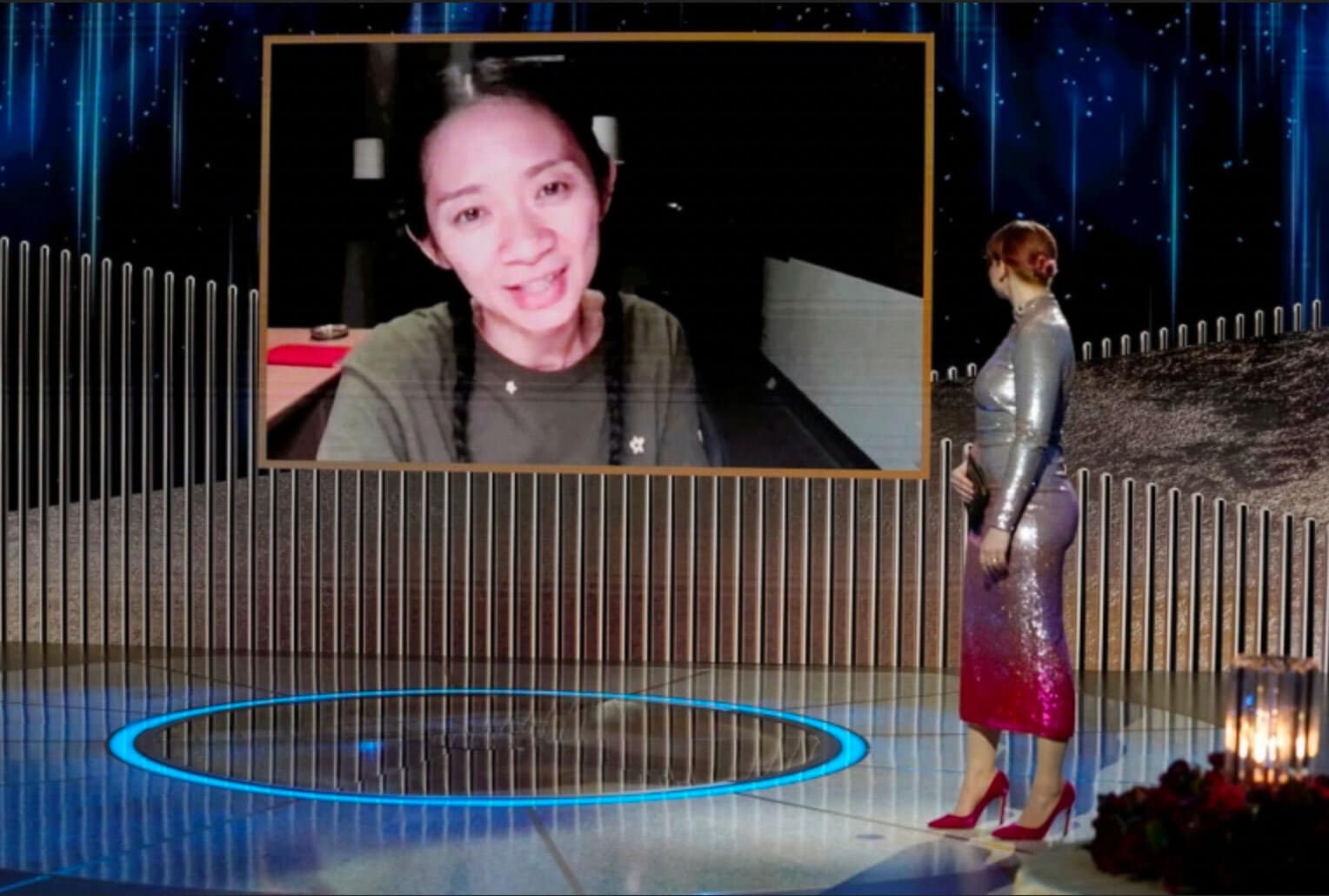 Read more: Eternals Director To Make A Dracula Movie For Universal
Here's what Zhao had to say upon accepting the award:
I especially want to thank the nomads who shared their stories with us. For everyone who has gone through this difficult and beautiful journey at some point in their lives – this is for you. We don't say goodbye. We say see you down the road.
We're going to have to wait and see how Zhao's next movie does.
The movie is, of course, The Eternals, and we've already heard very good things about the movie from within Marvel Studios' ranks.
They're claiming that it's the best Marvel movie ever made, which is pretty exciting and very high praise indeed.
What do you make of this news? Were you happy to hear that Chloe Zhao won the Best Director for Nomadland.
Let us know your thoughts in the comments below.
What do you make of this story? Let us know in the comments below or on our Facebook, Twitter or Instagram pages! And if you enjoy listening to film podcasts, why not check out our podcasts, Small Screen Stories and Small Screen Film Club wherever you get your podcasts!
---
---
---