Stranger Things Season 4 Adds Robert Englund And Many Others To Its Cast
It's been revealed that Stranger Things Season 4 has added the likes of Robert Englund and Jamie Campbell Bower to its cast. It really feels as if Season 4 is going to be a lot bigger than previous seasons.
Stranger Things Season 4 is one of Netflix's biggest upcoming shows, possibly with The Witcher Season 2. They've just revealed new additions to the show's cast, and they've got some really interesting names in there.
There are some pretty well-known and in some cases iconic names in these additions to Netflix's hit show's cast – names like Robert Englund, who famously played Freddy Krueger in the Nightmare On Elm Street movies. You can check out these new names in Stranger Things Season 4 below.
Stranger Things Season 4 adds a lot of new names to its cast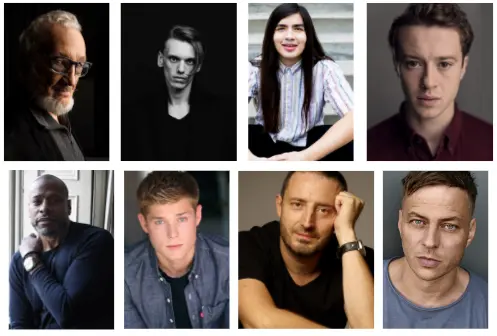 Read more: Bruce Campbell Reveals Evil Dead Rise Will Feature A Female Hero
So, here goes. Here's the list of new names in Stranger Things Season 4: Jamie Campbell Bower, Eduardo Franco, Joseph Quinn, Robert Englund, Sherman Augustus, Mason Dye, Nikola Djuricko and Tom Wlaschiha.
They all join the fourth season of Netflix's Stranger Things. I am very, very excited to see what new characters these actors will be playing in the upcoming season of the show.
Here are the character descriptions for each new addition to its cast
Read more: The Mandalorian Prequel Movie Reportedly Being Considered At Disney
These are Stranger Things Season 4's new regular characters
Jamie Campbell Bower will play Peter Ballard, a caring man who works as an orderly at a psychiatric hospital. Tired of the brutality he witnesses day after day, will Peter finally take a stand?
Eduardo Franco will play Argyle, Jonathan's new best friend, a fun-loving stoner who proudly delivers delicious pizza pies for Surfer Boy Pizza.
Joseph Quinn will play Eddie Munson, an audacious 80's metalhead who runs The Hellfire Club, Hawkins High's official D&D club. Hated by those who don't understand him — and beloved by those who do — Eddie will find himself at the terrifying epicentre of this season's mystery.
These are Stranger Things Season 4's new recurring characters
Sherman Augustus will play Lt. Colonel Sullivan. An intelligent, no-nonsense man who believes he knows how to stop the evil in Hawkins once and for all….
Mason Dye will play Jason Carver. Jason seemingly has it all — he's handsome, he's rich, he's a sports star, and he's dating the most popular girl in school. But as a new evil threatens Hawkins, Jason's perfect world begins to unravel…
Nikola Djuricko will play Yuri, a seedy and unpredictable Russian smuggler who loves bad jokes, cold hard cash, and crunchy style peanut butter.
Robert Englund will play Victor Creel, a disturbed and intimidating man who is imprisoned in a psychiatric hospital for a gruesome murder in the 1950s.
Tom Wlaschiha will play Dmitri, a Russian prison guard who befriends Hopper. Dmitri is smart, cunning, and charming… but can he be trusted?
What do you make of this news? Are you looking forward to watching Stranger Things Season 4? Let us know your thoughts in the comments below.
What do you make of this story? Let us know in the comments below or on our Facebook or Instagram pages! And if you enjoy listening to film podcasts, why not check out our podcasts, Small Screen Stories and Small Screen Film Club wherever you get your podcasts!
---
---
---