Rumours were right and Star Wars just dropped a brand new Obi-Wan Kenobi trailer for the Disney Plus limited series!
What a perfect gift for today. May The Fourth Be With You!
The trailer starts off with some pretty great shots, Star Wars style, with Obi-Wan's voice over.
"They're coming."
"Stay hidden."
"Or we will not survive."
Star Wars Releases New Obi-Wan Kenobi Trailer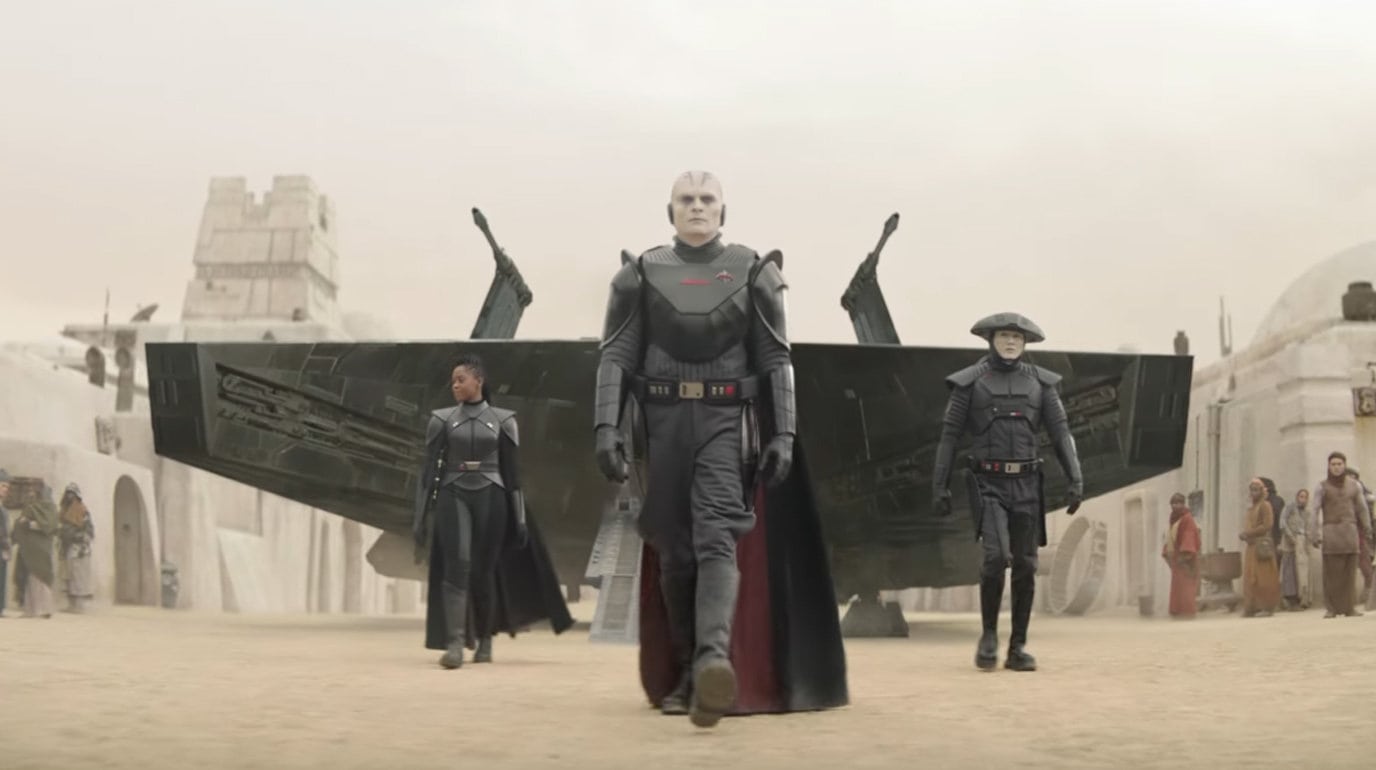 Read more: Ewan McGregor Open To Obi-Wan Kenobi Appearances After Series
And then, of course, we see Obi-Wan creeping on a young Luke Skywalker. What's cool here though is we see some new footage of Obi-Wan talking to Uncle Owen!
"When the time comes, he must be trained!" Obi-Wan exclaims. "Like you trained his father?" Uncle Owen snaps back. Ouch. Then we get a classic Obi-Wan thoughtful look.
The first hint of Darth Vader.
They show a lot in this trailer and I will refrain from spoiling anymore for you with a play by play but I will say this: I'm getting a John Wick vibe from this trailer. What makes me say this is "every bounty hunter and low life" is after Obi-Wan, so expect some high-paced chases and action scenes.
And maybe some bounty hunters and characters we haven't seen in a long time… or only in media that hasn't made it to the screen yet.
With that said, how come I didn't know Kumail Nanjiani was in this series?! What a bonus!
Check out the trailer below and May The Fourth Be With You!
I will just point out here for those who don't know we do have a YouTube channel and on Fridays at 6:30pm EST we do Small Screen Live! and you can bet we will be talking about this trailer. So, if you want to know more about what we think please tune in and drop in the chat!
Are you looking forward to this series? Do you think it's going to be Star Wars at the top of it's game or will it drop the ball a bit like Book Of Boba Fett did?
Let us know in the comments below.
---
What do you make of this story? Let us know in the comments below or on our Facebook, Twitter or Instagram pages! And if you enjoy listening to film podcasts, why not check out our podcasts, Small Screen Stories and Small Screen Film Club wherever you get your podcasts!
---
---
---