The Most Remarkable Comic Books Of All Time
Comic books are loved by people worldwide. Some even become an inspiration for slots at PlayAmo Casino Australia. And here are the greatest comic books of all times.
Watchmen
Read more: Netflix's Sandman Series Is Ready To Go According To Neil Gaiman
Many people learned about the characters of Watchmen from the movie of the same name, which came out in 2009. The comics were released by DC, and they were unique in some ways. No one had ever created such a controversial and violent story involving superheroes before. The death of one of the main characters at the beginning of the book was a revolution in the construction of drawn stories.
Some very interesting characters appear in Watchmen: the Night Owl, Dr. Manhattan, Silk Ghost, and others. Each with their unique abilities and unique looks. But the pinnacle of it all is precisely the intricate and well-crafted plot, which makes this graphic novel feel like a separate, full-fledged book.
Sandman
The Sandman comic book, written by Neil Gaiman, stands apart from the entire industry as it was to be perceived at the time. Its main characters are the deities: Death, Madness, Desire, Despair, and Destruction. A very unusual and frightening cocktail. And Morpheus, the god of dreams, is at the top of it all. Gaiman creates absurd but fascinating plots.
For example, how about the story of Satan leaving his post, while Morpheus is looking for his successor? The comics in the Sandman series are based in part on folklore as well. But even familiar characters are remade beyond recognition by the author. He leaves only the name, and not always the familiar one. Guessing the characters known from childhood fairy tales – a separate pleasure to read this graphic masterpiece.
Preacher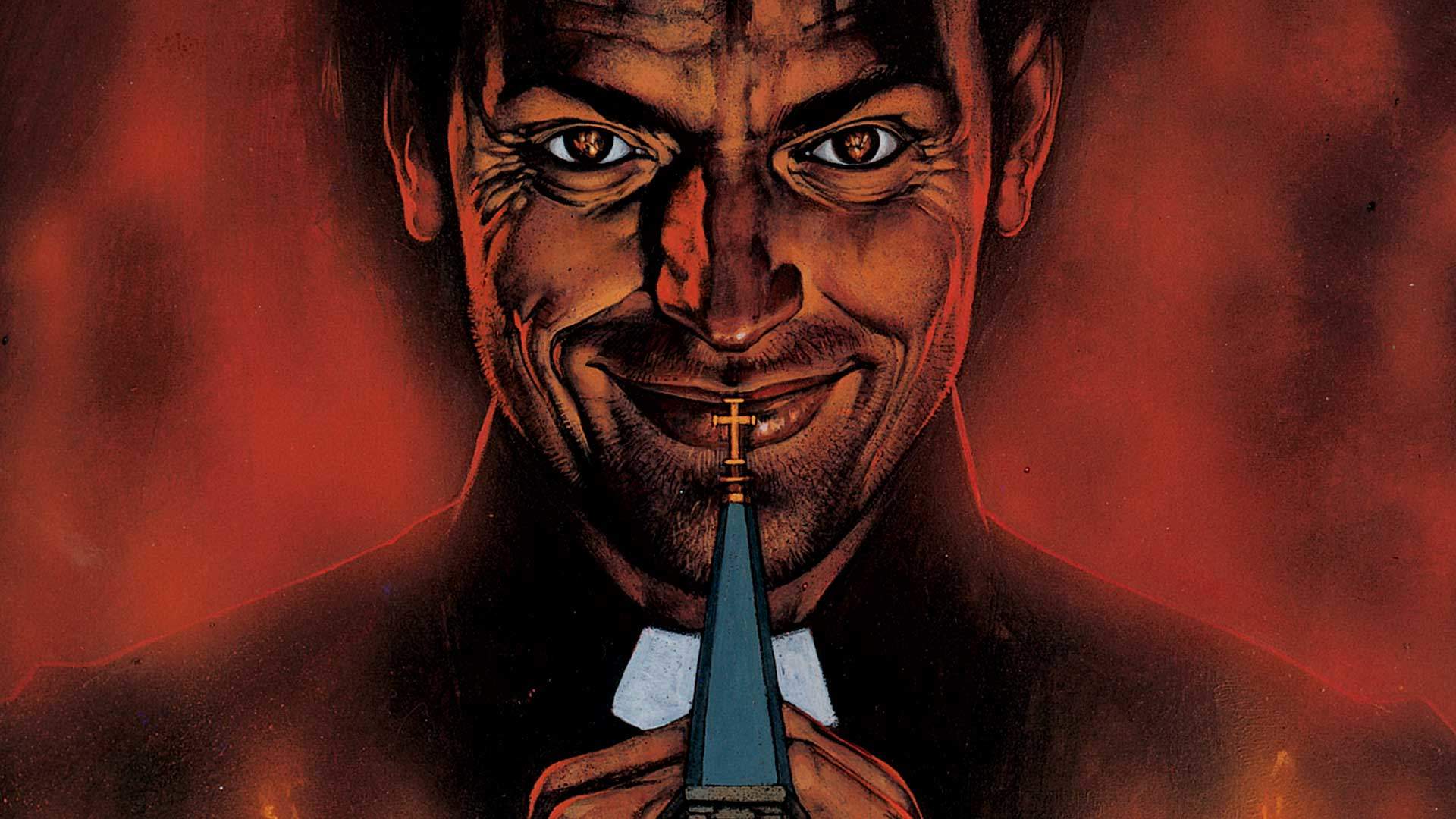 Read more: Neil Gaiman Reveals Lucifer Ending After Season 5 Is Not Due To Netflix
This series of comics claims to be the most provocative in history. The author Garth Ennis came up with an unusual story in which the preacher Jassy Carter is possessed by the creature Genesis. And the man becomes the possessor of supernatural powers. But it is not to fight evil that he directs them. It is a dark force that wants to find and defeat God.
Carter, in the company of a vampire and a professional assassin, embarks on his journey. Along the 66-issue road, they will encounter a variety of creatures. Some of their names are blatant provocation, and the plots are based on acute social issues and demonstrate the low moral level of modern society. The comic has drawn a lot of criticism from readers but has still become mega-popular.
Transmetropolitan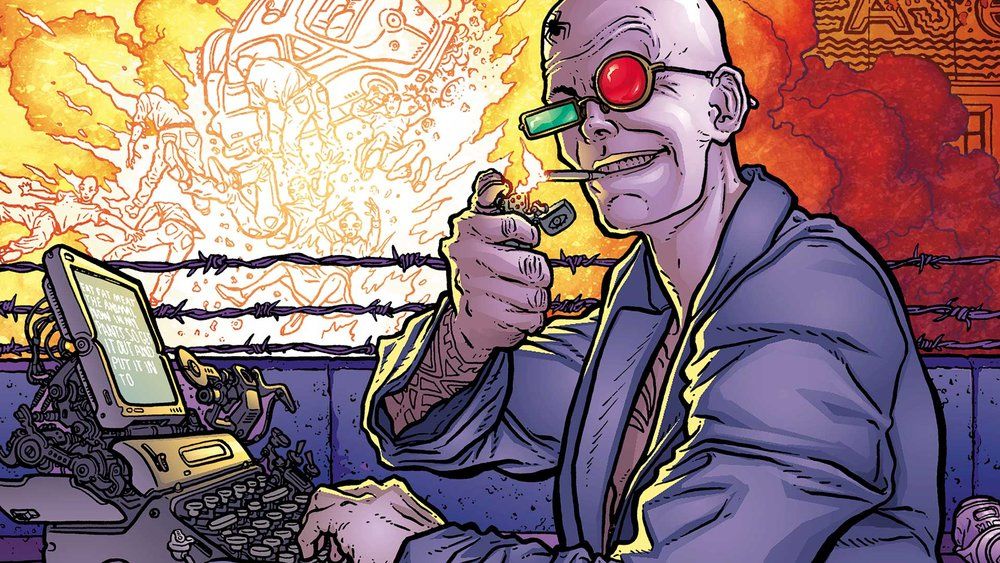 Another popular comic book series that is not about superheroes, but about a very real person. The main character is journalist Spider Jerusalem, whose prototype was the legendary journalist Hunter Thompson. Jerusalem works in a style of gonzo, that is, he is a direct participant in the events about which he writes. At the same time his views are very radical. In the pages of comics can often be found arguments on religion, orientation and politics.
Scott Pilgrim vs. the World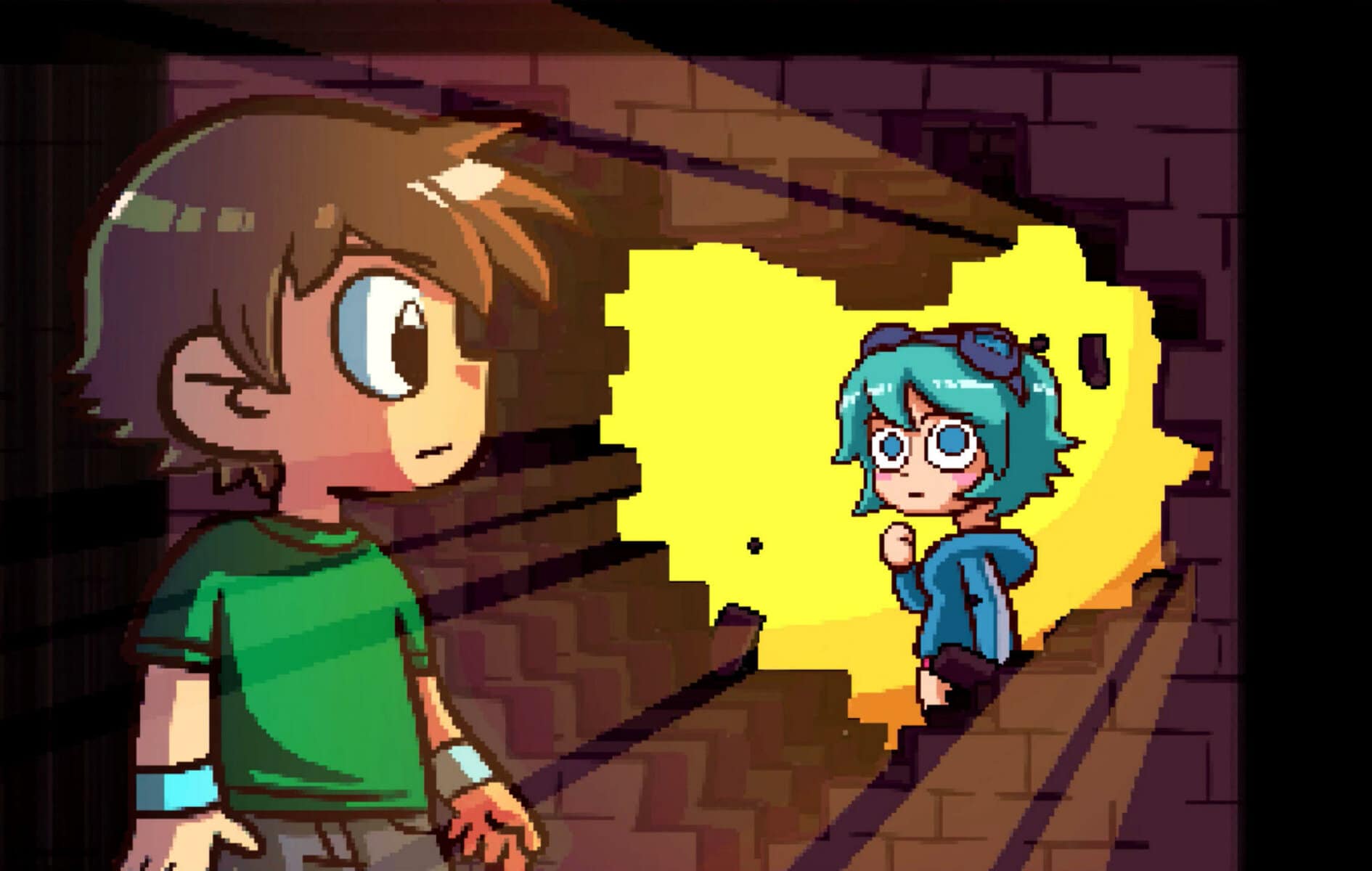 Read more: Neil Gaiman Says He's Proud Of The Sandman Series Which Is Coming To Netflix
This is a comic book, the first issue of which was released in 2004. It is based on the story of a young slacker, a 23-year-old young man named Scott. He is a real slacker who only likes to play video games and compose music on the bass guitar. Yet, he lives in Toronto, in the apartment of his gay friend although he is heterosexual. He has no luck with girls of his own age, so he starts dating a 17-year-old schoolgirl.
In this series, author Brian Lee O'Malley has collected all the situations that are familiar to today's younger generation. In the pages of the comics, there are parties, problems with parents, and job searches. In this everyday-life -heroes diluted with original fantasy elements and fights in the style of the best Hong Kong action movies. That is why comics have become very popular among young people. But in the older generation, these works did not catch on.
What do you make of this story? Let us know in the comments below or on our Facebook, Twitter or Instagram pages! And if you enjoy listening to film podcasts, why not check out our podcasts, Small Screen Stories and Small Screen Film Club wherever you get your podcasts!
---
---
---