Gambling Movies On Netflix That You Can Stream Right Now
Netflix never fails to impress us with its huge collection of shows and movies.
Whether you are searching for romance, horror, comedy, anime, or thriller, Netflix caters to every entertainment category.
With so much free time due to covid quarantine, you can keep with your list of must-watch Netflix content and enjoy everything Netflix has to offer.
Though we can understand that you miss the vibe of an actual game, we have compiled a list of the seven best gambling movies on Netflix so you can relive the cherished moment.
Even if you are not into gambling, you cannot deny the appeal of these pieces.
Most of our picks are also regarded as the best crime shows on Netflix so that you can have a double dose of fun.
So, sit tight because we are going on a journey of the best game, luck, skills, and aesthetics.
The Gambler
Read more: Here Are 5 Lesser-Known Gambling Movies You Should Watch Online While In Lockdown
The story revolves around Jim Bennet, who is a literature professor.
He had a Zen for life and want to live according to his own rules.
However, the professor also has a secret life where he is a gambler and a risk-taker.
For a grand venture, he borrowed the money from a gangster and put his life as collateral.
While attracting the attention of Frank, a paternalistic loan shark, he pits his creditor against the operator of an illegal gambling network.
Bennett must risk everything for a second opportunity as his friendship with a student grows stronger.
The action, thrill, suspense, and risks make The Gambler one of the best gambling movies of all time.
Win It All
Read more: James Gunn Teases More Bloodsport In The Near Future
A small-time gambler agrees to store a duffel bag for a friend about to go to jail.
When he sees cash in the bag, he can't help but feel compelled to use it.
The movie reflects the internal struggle of a gambler who did not want to break his friend's trust.
The addition of a romantic interest brings the wow factor to the movie.
Bugsy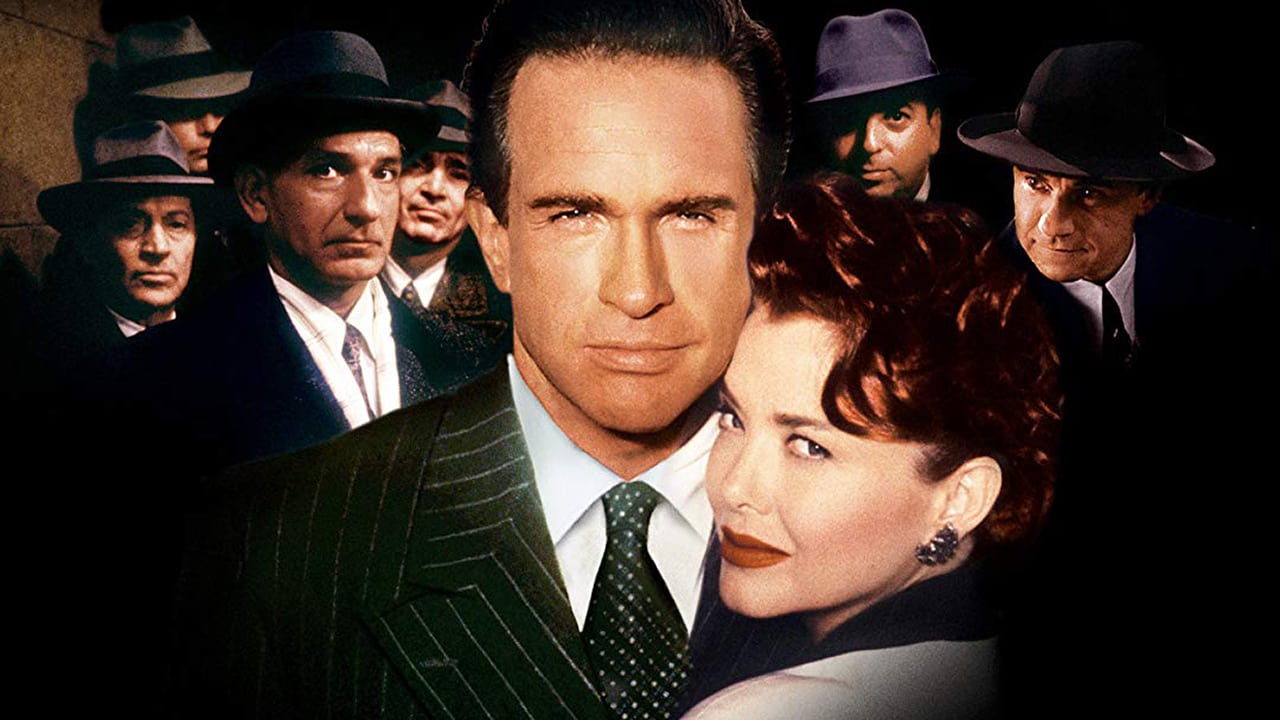 Read more: Here Are 5 Of The Best Blackjack Scenes Ever Filmed In Hollywood
Bugsy, a New York gangster, travels to Hollywood to partake in the glitter and establish gambling syndicates.
Despite having a family, Siegel gets involved in a relationship with actress Virginia Hill.
Obsessed with constructing a gambling haven, Siegel gets involvement in the development of Las Vegas, only to find himself in hot water over the Flamingo Hotel's construction.
21
Read more: 2021's DC FanDome Incredible Line-Up Announced
Ben Campbell, a great student at MIT (Massachusetts Institute of Technology), requires immediate financial assistance to pay his tuition. So, he joins a group of students led by eccentric professor Mickey Rosa, who utilize their math and statistics skills to win big in Las Vegas.
When Ben is seduced by a gorgeous teammate and a large sum of money, he discovers that the stakes are far greater than he thought when he meets casino enforcer Cole Williams.
Molly's Game
Read more: Which Are The Leading Slot Games And Developers
The story is based on true incidents.
Molly Bloom was a beautiful Olympic-class skier.
She ran an exclusive poker game that took place for decades.
The game was finally stopped when 17 FBI officers arrested her with automatic weapons in the middle of the night.
The Russian mob were among her players: Hollywood elite, sports stars, business titans, and, unbeknownst to her.
Her lone ally was her criminal defense attorney, who discovered a lot more to Molly than the tabloids suggested.
Mississippi Grind
Read more: Times When Actors Gambled On A Part
A gambling addict convinces his newfound acquaintance that he is a good-luck charm.
So, he takes his new friend to a poker tournament set in New Orleans. The road trip seems like a nice plan as they will get to know each other.
As they are travelling towards a new destination, the bond of their friendship grows stronger but is it strong enough to face the disappointment waiting for them?
You can find out by watching Mississippi on Netflix.
Croupier
Read more: The Best Gambling And Casino Movies Ever Made
Jack Manfred works as a croupier at night and writes throughout the day.
Marion is Jack's girlfriend who becomes increasingly dissatisfied with his life.
Though his life is moving at a turtle's pace, he has no idea that everything is about to take a drastic turn.
He finds focus when Jani de Villiers arrives in his casino with a plot to trick the house.
Closing
Even though you miss the thrill of the dice turning and the sheer presence of humans pressed against each other, our gambling movie selection is the closest thing to the adventure of the actual game.
So, relax and enjoy this journey on Netflix with your gang.
What do you make of this story? Let us know in the comments below or on our Facebook, Twitter or Instagram pages! And if you enjoy listening to film podcasts, why not check out our podcasts, Small Screen Stories and Small Screen Film Club wherever you get your podcasts!
---
---
---