We've got a star studded team up in the new Amsterdam trailer starring Margot Robbie, Christian Bale, John David Washington and directed by David O. Russell.
David O. Russell, known for such films as Three kings (1999), The Fighter (2010), Silver Linings Playbook (2012), American Hustle (2013), Joy (2015) and much more is back working on the silver screen.
Well, we finally have a full trailer for Russell's new flick Amsterdam, and it looks like it will be a cinematic masterpiece.
He has taken it upon himself to do what he does best: mixing historical fact with fiction. Suitably, one of the tag lines for the upcoming film is "a lot of this actually happened."
Enjoy A Star Studded Cast In An Original Film By David O'Russel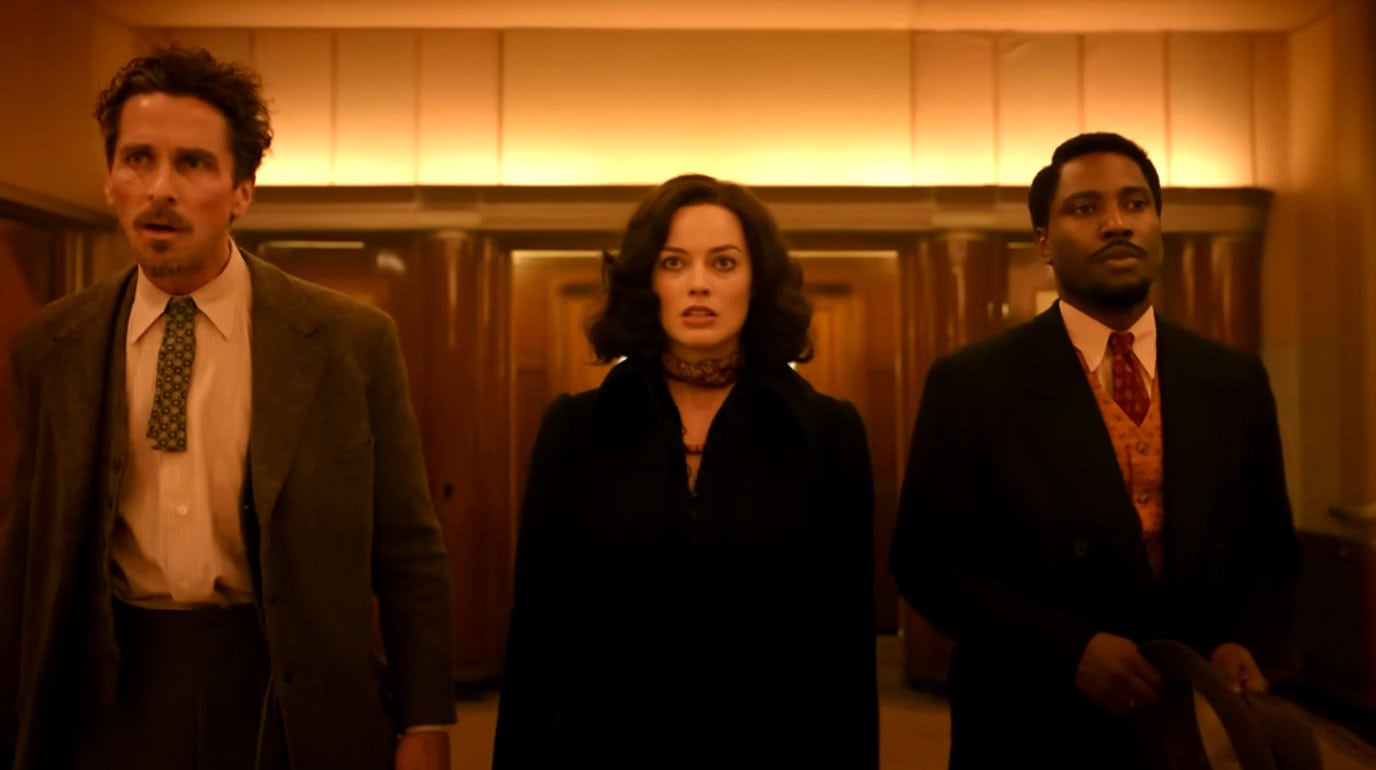 READ MORE: Dune: Part 2 Gets Delayed Again
Amsterdam's plot synopsis:
Set in the '30s, it follows three friends who witness a murder, become suspects themselves, and uncover one of the most outrageous plots in American history.
Christian Bale, Margot Robbie and John David Washington have made a life long pack to stick together and we follow the trio along on their hijinks filled journey to find a murderer.
Check out the trailer:
It looks like we will be treated to a few laughs along the way. Not much for the plot is really given away by the trailer and has definitely kept a lot to the imagination.
So many big names have been attached to the film such as Chris Rock, Anya Taylor Joy, Robert De Nero, Rami Malek, Taylor Swift, Michael Shannon, and Timothy Olyphant. That's not all as a lot more names are listed on the movie poster.
The sepia tone look is a nice touch and the directing looks fantastic. It's nice to see an original IP getting the backing it deserves. This looks so good.
Amsterdam is set to be released November 4th 2022 by 20th Century Studios, so we don't have too long to wait to see what has been kept so hush hush about this long awaited title.
Are you excited to see Amsterdam? What do you think of the star studded cast? Do you want more original films like this?
Let us know your thoughts in the comments below.
---
What do you make of this story? Let us know in the comments below or on our Facebook, Twitter or Instagram pages! And if you enjoy listening to film podcasts, why not check out our podcast, The Small Screen Podcast, wherever you get your podcasts!
---
---
---