Age Of The Gods – Book Of Oracle Is On Its Way
As we were plunged into lockdown, many of us turned to the world wide web for our entertainment – well, those of us who can't sing or play musical instruments. One of the industries, of which there as sadly few, that benefitted from this online surge is the gaming industry. Mobile casinos had already seen a massive increase in popularity. Now they have really taken off, and developers are adding to their portfolios at a higher rate than ever before. The great thing about online slots is that the games are so sophisticated with all the bonus features, they are worth playing just for fun. You can enjoy playing for as little as 1p a spin, or play demo games for free. So, rest assured, we haven't turned into a nation of gamblers overnight – although some of those big cash prizes available on mobile casinos can be very enticing.
We all need something to look forward to, and Playtech has answered our call by adding to their Age of Gods series, with the Book of Oracle. They have been really spoiling us at Playtech, with December 2020 seeing the release of Age of the Gods – Ruler of the Dead. The Gods in question are mainly Greek Gods, and Norse Gods. We have been treated to an abundance of historical games already from Playtech including, Apollo Power, Medusa and Monsters, Rulers of Olympus, and Ways of Thunder, to name but a few. The exciting thing about all these mythological characters is they have mighty powers that make for fab bonus features, and you get to learn a bit of history along the way.
Age of the Gods – Book of Oracle is coming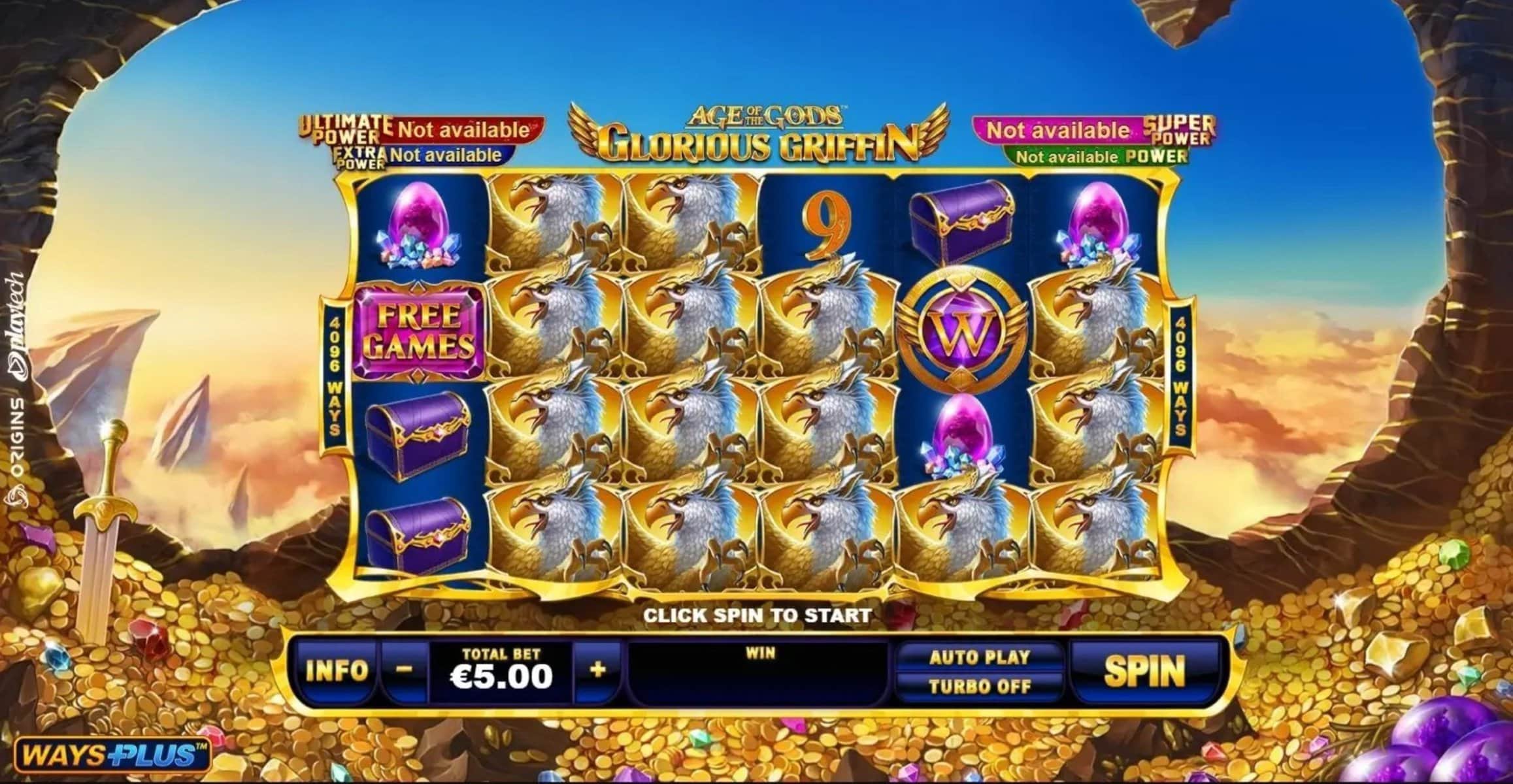 Read more: Here Are The Best Gambling Games Based On TV Shows
So, what can we expect from Age of the Gods – Book of Oracle? Playtech are well renowned for their stunning visuals, which get better with each new game. There are stories to be told on these slots with backgrounds that match the themes. Ruler of the Sky features Mount Olympus, and Rise of Olympus features three different backgrounds to represent the areas the Gods rule – these change depending on which God is present on the reels. As with most slot formats you can expect to see wilds which substitute for other symbols to help you land those winning combinations. In Ruler of the Dead, they come neatly stacked, with the Cerbeus Wild Symbol multiplying wins up to 5x when they form part of a line win. The Charon Wild will even trigger the bonus game when it lands on reels 2, 3, or 4. Bonus features are a great attraction in the Age of God series. You can usually expect the unexpected. These slots generally put on a spectacular display of thunderbolts and lightning with their Greek and Norse themes.
The bonus feature in Ruler of the Dead is slightly different from the norm, but then that is why we love Playtech slots. Don't expect any free spins, but you can expect generous multipliers to boost those winning combos on the respins. The aim of the game is to collect ancient coins, they need to match and land in the right positions, and you can keep on respinning until they don't. Kind of like free spins really if you keep making the match. When you've finished the round, if a win multiplier is present on the reels the total payout is multiplied by the highest value shown. With most other slots in the series you will play on 25 pay lines, and 5 reels. There are even four progressive jackpots which are linked to numerous other games.
What will we see in Book of Oracle?
Read more: Online Slot Games Based On Legendary Past And Present Popstars
We hope to see in Book of Oracle that it is much of the same high-quality content as the other games in the series, but hopefully with an added twist. The clue is in the title; the book is a prominent feature acting as both the wild symbols and the scatter symbols. The book's pages also contain symbols, and when free spins are triggered, the book will select a symbol at random to become an expanding symbol throughout the bonus round. There are also secondary expanding symbols that appear at random on the book's pages with each spin. The book also has a role to play in the base game, each round it will turn a page, if it shows any symbols they will expand on the reels wherever they have landed on the spin. Once a feature reserved for free spins only, Playtech will give us that little something extra to look forward to as we put 2020 behind us – and we also look forward to even more exciting and innovative developments from the gaming industry.
What do you make of this feature? Let us know your thoughts in the comments below.
What do you make of this story? Let us know in the comments below or on our Facebook, Twitter or Instagram pages! And if you enjoy listening to film podcasts, why not check out our podcasts, Small Screen Stories and Small Screen Film Club wherever you get your podcasts!
---
---
---