5 Best Apps For Online Video Meetings
In the wake of Covid, many people started working from home. That also forced them to conduct meetings and other work-related tasks using online platforms. Even though it has been almost 17 months, the number of people who are using video conferencing apps increased. Therefore, the video conferencing apps are here to stay.
However, there are so many apps available these days; it is hard to find out which ones are worth your time and effort. So in this article, we will have a look at the 5 best apps for online video meetings that can take your worries away.
Zoom
Related: Could The Batman And Future DC Comics Video Games Be About To Become Xbox Exclusives?
Among all the video conferencing options out there, Zoom is so far the best. Whether you look at it in terms of quality or you are concerned about the features, it has everything. Moreover, it works great even on a normal internet connection with a bit of latency.
For instance, those of you who live in rural areas would probably have access to satellite internet that has latency issues. Though the technologies such as HughesNet gen5 have brought it down to the minimum, it is still more than other wired internet connections. That makes your voice choppy and causes a delay in the video.
With laptop for Zoom higher frame rate and low data requirements, this issue gets resolved. You can host video conferences, join meetings, and even schedule them without any issues even when your internet is normal.
As for prices, Zoom offers four plans starting from the Basic, which is free and going up to Pro, Business, and Enterprise plans. These last three plans cost $14.99, $19.99, $19.99 per month respectively for every license. The major difference in these plans is the number of participants, cloud recording, and the meeting duration. That makes Zoom a little bit pricey if you are looking to use it for business and have a big team.
You can also rely on the free version but it only allows you to create meetings for only 40 minutes if the number of participants is anywhere from three to one hundred.
Skype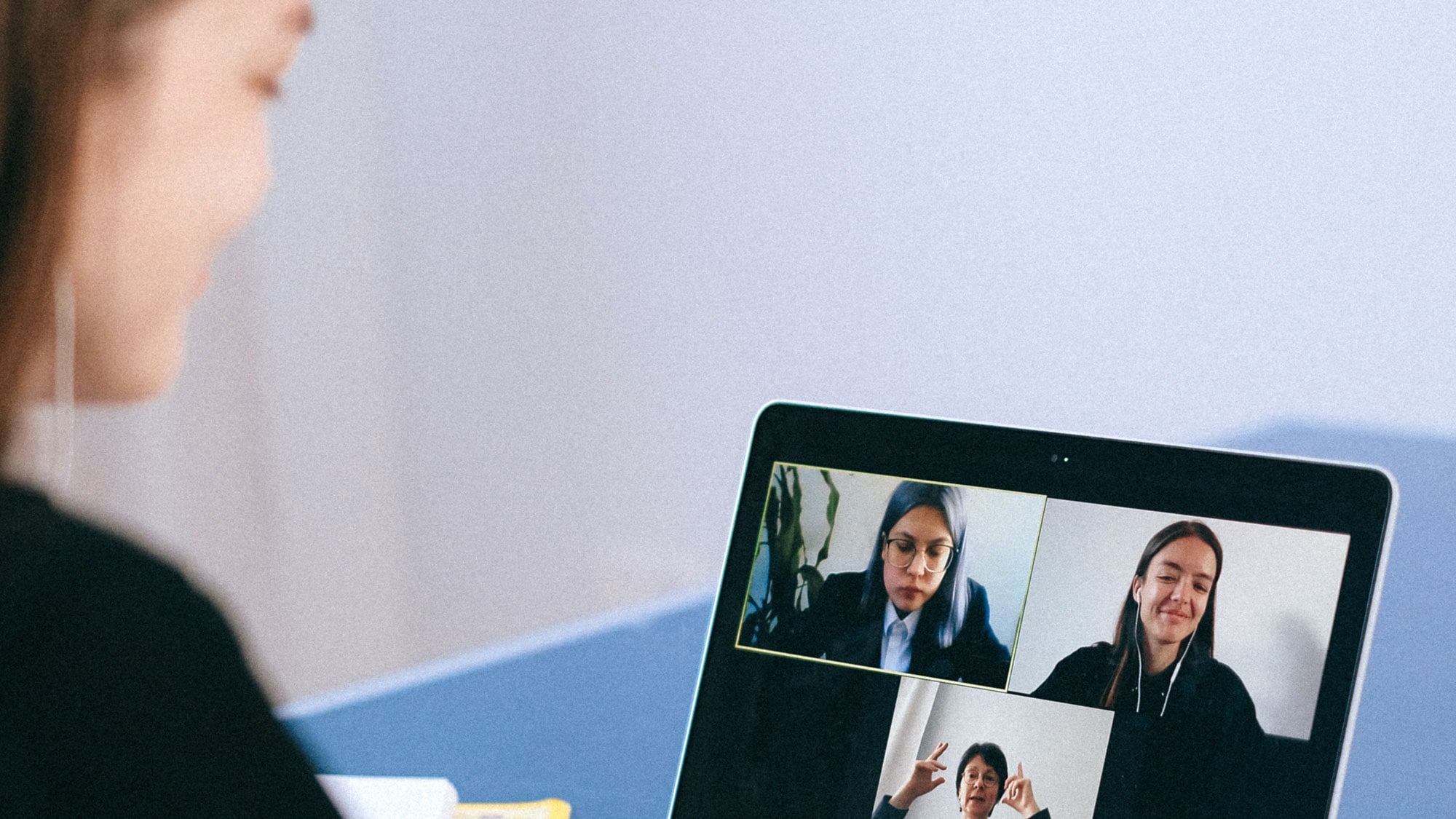 Related: A New Alien Ridley Scott Movie In The Works – Not Related To His Prequels
If you have a team of fewer than 50 people and don't want to pay money for purchasing licenses for every single one of them, Skype is the best option to go for. It allows users to make video calls for up to 10 hours every day with every call lasting up to 4 hours.
That is much more than what Zoom offers, and above all, it's free. You don't have to pay a single cent for making any video calls. There's also the option of making calls to different cellphone numbers, however, that would require you to top up your account.
The only downside of Skype is that it's not good for large organizations that want to have more than 50 participants in their meetings.
Microsoft Teams
Related: Ray Fisher Wants DC Films' President Walter Hamada To Apologize
Microsoft Teams is a great addition to their Microsoft 365 (formerly Office 365) platforms that comes with some impressive features. There are both paid and free versions available. However, the free version doesn't offer you any special benefits other than allowing you to have up to 100 participants.
This is particularly beneficial for those businesses that also need access to word, excel, access, outlook, and other Microsoft products as well as you will be getting them along with your subscription.
Another thing that makes MS Teams a wise choice is its extensive security measures. No one can eavesdrop on your meetings or invade your privacy. Moreover, you can share files of up to 1 TB along with adding up to 10000 participants with the enterprise version.
Google Meet
Related: Has Ryan Reynolds' Deadpool Being In Doctor Strange 2 Been Leaked
If you want a platform that synchronizes with your Google account, contacts list, and calendar, Google Meet is the one you are looking for. You don't need to add any contacts manually as long as they are a part of your google contacts list.
Moreover, you can create unlimited 60 minutes meetings with up to 100 participants free. Though you won't have the option to record them, it is still pretty good.
There is also the Essential plan that allows users to record and save meetings to their Google Drive and invite up to 150 participants for as low as $8 per month. If you need more than that, you will have to contact the Google Meet team directly and ask them for the enterprise plan.
Google Meet is a great option to go for is most of your things are already on Google. That way it's much easier as you can sync everything without any problem. Otherwise, it might not be of much use to you.
GoToMeeting
Related: Ryan Reynolds Crashes Original X-Men Cast's Zoom Reunion And Makes It Very Awkward
GoToMeeting is the last but not least option on this list that allows users to create team meetings or broadcast webinars to thousands of viewers. This can be in the form of either one-time calls or recurring sessions, whatever works for you.
You can record meetings, share screens, move from chat to video in a matter of seconds, and manage other meeting controls very easily. Moreover, the price is good as it starts from $14 per month and the users can host up to 150 participants with this app.
The only downside would probably be the confusing in-app navigation because of multiple options and features. Otherwise, GoToMeeting is a great tool to use and is worth the price.
Which is your favourite video meeting app?
What do you make of this story? Let us know in the comments below or on our Facebook, Twitter or Instagram pages! And if you enjoy listening to film podcasts, why not check out our podcasts, Small Screen Stories and Small Screen Film Club wherever you get your podcasts!
---
---
---