Online games is an immensely humongous industry, being valued at more than USD 198 billion in 2021. Analysts and experts believe that the industry could be worth as much as USD 339 billion by 2027. That marks a compound annual growth rate of 8.94% from 2022 to 2027. This makes the online gambling sector one of the most lucrative markets in the world. As the industry continues to grow, more key players are coming in to push the boundaries of innovation in terms of online game development.
There are many variables that have contributed to the rise of the industry. First, a lot of it has to do with the technological innovations and development that have taken place in the space. With the power of dedicated gaming consoles from brands like PlayStation, Xbox, and Nintendo, developers just have a lot more flexibility and freedom when it comes to developing software to meet these hardware capabilities. PC hardware is also getting more formidable thanks to the efforts of brands like Intel, AMD, and NVIDIA.
Online games are huge in the UK
READ MORE: When Will House Of The Dragon Season 2 Be Released?
Aside from that, more people are online nowadays. 5G is the latest in wireless technology to sweep the world and it has given people unprecedented access to high-speed internet across the globe. Nowadays, it's a lot easier for people to hop online and start interacting with others via the internet. Whether it be through desktop computers or mobile devices like phones and tablets, the internet is as accessible now as it ever has been.
Lastly, cloud computing capabilities are at an all-time high. This lessens the stresses and requirements of sophisticated hardware on the part of the user. Through high-powered cloud computing, gamers are now able to enjoy some of the best gaming titles without having to shell out too much money on their end for capable hardware.
But ultimately, a lot of the success of the industry has to do with the quality of the games that are coming out. These games can range from traditional plat forming games and first-person shooters to action-adventure RPGs and the best online casinos in the UK. There's a game for every kind of gamer and the sheer diversity of the market makes it so accessible. Here is a curated list of some of the most popular online games that British people play.
Apex Legends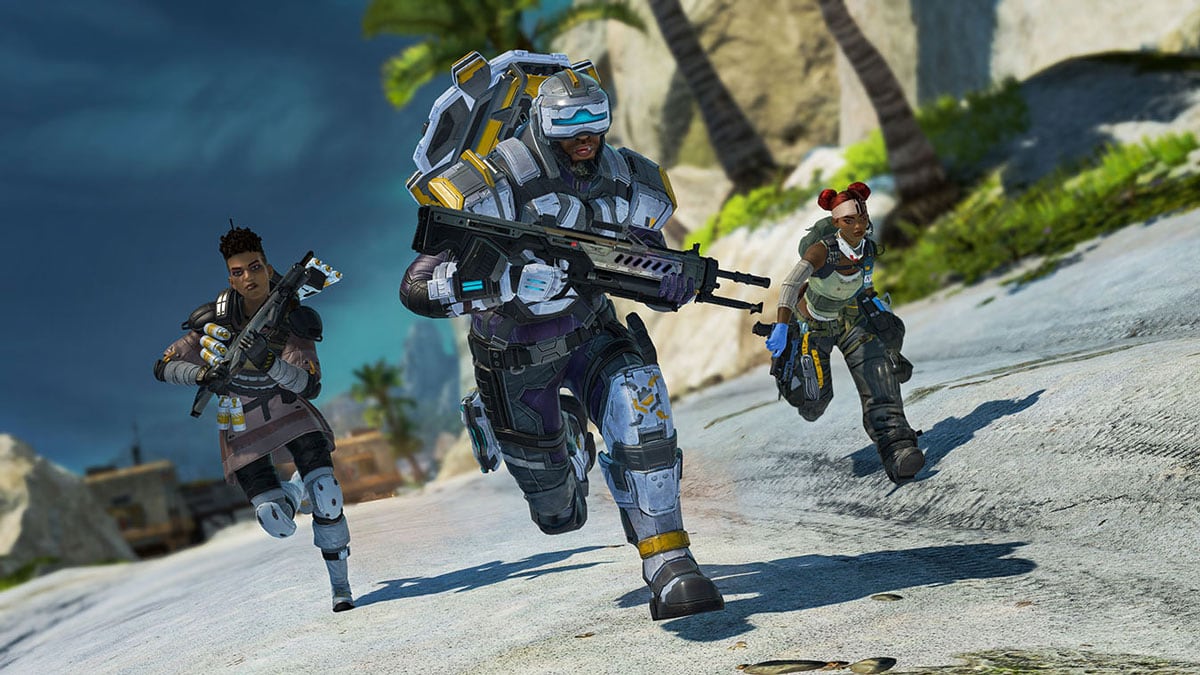 READ MORE: When Will Manifest Season 4 Be Released?
Apex Legends is a popular gaming title from EA and is its most popular take on the battle-royale genre. It's an offshoot of the Titanfall games and has players compete in teams of three for ultimate supremacy. The game is made up of various legends and maps which allow players to have a fresh and unique gaming experience every time they play.
Minecraft
Minecraft is a game that's popular for adults and kids alike. It allows up to eight players to meet one another on a shared network and literally build a blocky universe together by developing structures with tools that are provided in-game. It's a game that's a modern take on the classic appeal of Legos from the older days.
Online Casino Games
Online casino gambling is also experiencing a surge in its user base as of late. Gambling is a popular pastime that's enjoyed by people all over. However, not everyone always has immediate access to a casino establishment. That's why online gambling sites and apps have been getting more popular lately. They give casino patrons a chance to play their favorite games without ever having to leave their homes.
Codenames
Codenames is a relatively simple game and is free to play for people around the world. It's a game that requires a lot of analytical thinking and strategy in order to win. Players are tasked with using just single words in order to convey large amounts of information to help their teams win against their opponents.
Conclusion
This is but a small collection of some of the most prominent gaming titles in the world today. As the industry continues to grow, so too will the number of options for the consumer market. Ultimately, no one sees the momentum of the gaming industry slowing down anytime soon. This is certainly welcome news to industry players and to gamers alike as they push the boundaries of what's possible in the space.
---
What do you make of this story? Let us know in the comments below or on our Facebook, Twitter or Instagram pages! And if you enjoy listening to film podcasts, why not check out our podcast, The Small Screen Podcast, wherever you get your podcasts!
---
---
---