This year so many novels have reached critical acclaim, sporting fabulous stories which directors are compelled to bring to the big screen. Many of this year's favourite movies are adaptations of books and here's a list of some of the best.
These are the must-see book to movie adaptations of 2021
Read more: These Are The Books To Film Adaptations Post-2020 You Should Be Excited For
The Woman in the Window by A.J Finn
Based on the bestselling novel by A.J Finn, The Woman in the Window is a gripping psychological thriller which follows Anna Fox played by Amy Adams, a doctor who is agoraphobic. She keeps tabs on her neighbours while taking prescribed drugs and drinking heavily, so when she witnesses something terrible from her window, she needs to work out whether she was hallucinating or is in fact telling the truth. The film is now available on Netflix.
Disney's Cruella
Cruella de Vil's original character is based on English author, Dodie Smith's 1956 novel, ''The Hundred and One Dalmatians''. The prequel is based on the 2021 novel 'Hello Cruel Heart' by Maureen Johnson and published by Disney Press. The book is categorized as a YA novel and follows the early days of the legendary Cruella De Vil (formerly named Estella) who is attempting to make a name for herself in fashion. The film will be released in cinemas in May 2021.
Without Remorse by Tom Clancy
Loosely based on the 1993 novel of the same name, Tom Clancy's Without Remorse follows John Kelly, a Navy SEAL during the Vietnam War who falls in love with a woman after losing his pregnant wife. Determined not to lose his new love interest too, John vows revenge on anyone who tries to harm her, and without remorse. Starring Michael B Jordan, this action-packed film is available on Prime Video now.
Where the Crawdads Sing by Delia Owens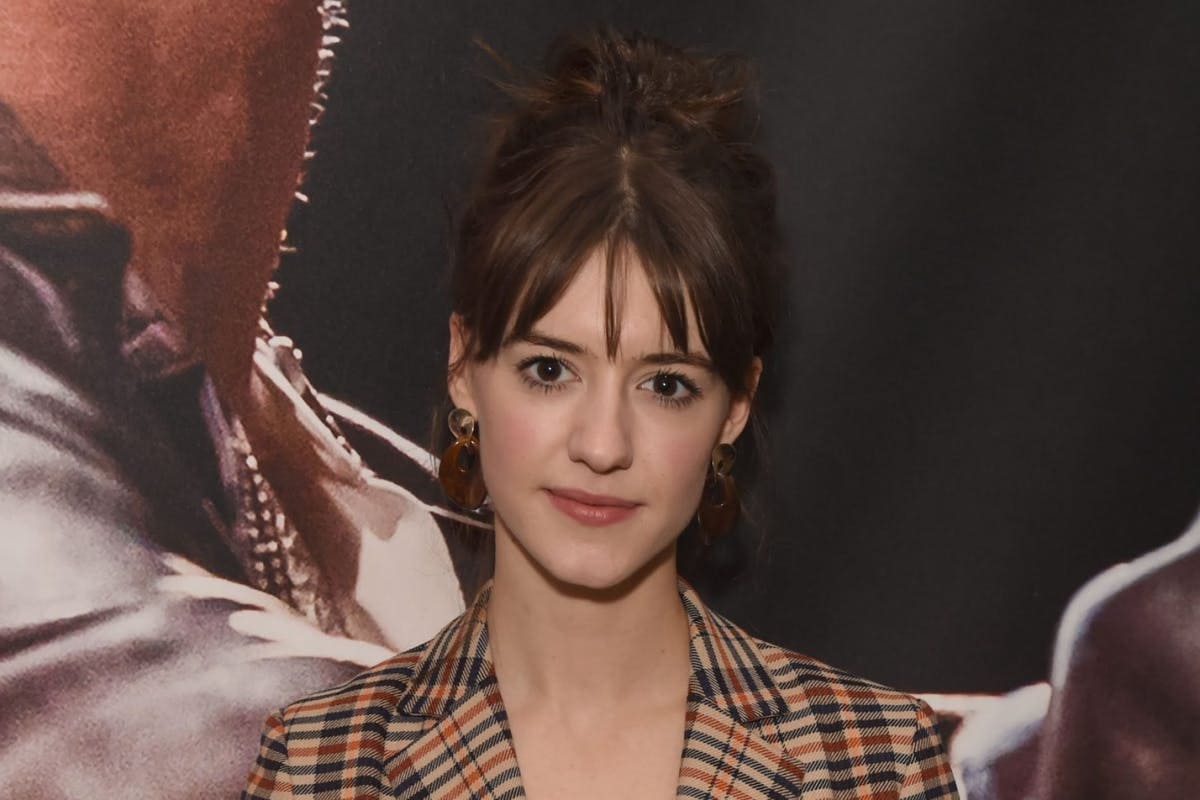 Delia Owens sensational novel, Where the Crawdads Sing follows the tale of Kya, a young girl who everyone refers to as 'the Marsh girl' in the quiet town of Barkley Cove. When there is a murder, fingers seem to be pointing toward Kya who has been busy raising herself, with no education and lack of money. The novel was the 2019 and 2020 New York Times Bestseller, and was also famously selected as Reese Witherspoon's 'Hello Sunshine Book Club' choice in September 2018. In 2018, it was also announced that the novel was picked up by 'Fox 2000' and Reese Witherspoon's production company 'Hello Sunshine' who would be producing it. In April this year, Netflix announced that it had acquired the streaming rights for the movie. The film is currently being filmed and is rumoured to be released in Summer 2022.
Death on the Nile
Deriving from Agatha Christies 1937 novel of the same name, Death on the Nile is the follow up to 2017's ''Murder on the Orient Express'' also starring main character Hercule Poirot. The story follows a boat ride on the S.S Karnak where someone is discovered dead. The investigation becomes a murder inquiry which Hercule Poirot must figure out. The film is set to be released in February 2022.
Fatherhood
Kevin Hart stars in Fatherhood based on Matthew Logelin's 2011 memoir "Two Kisses for Maddy: A Memoir of Loss & Love." The book and film follow Logelin's love story with his high school sweetheart who eventually becomes his wife, and mother to his daughter Maddy. Twenty-seven hours after giving birth, his wife suffers a pulmonary embolism and is instantly dead. We follow Matt's life as a single father as this heartfelt tale ebbs and flows. The movie is filled with humour and heartache and is bound to get you teary-eyed. It is due to be released in June this year.
Monster by Walter Dean Myers
To be released in the U.K in May 2021, Monster follows Steve Harmon, a teenage honor student from Harlem with a promising future who is sent to prison when he is charged for murder. Based on a novel of the same name by Walter Dean Myers, the legal drama film stars Jennifer Hudson. The film premiered in 2018's Sundance Film Festival. The movies name was switched from Monster, to All Rise, and back to Monster again. It is available on Netfilx from May 2021.
Deep Water by Patricia Highsmith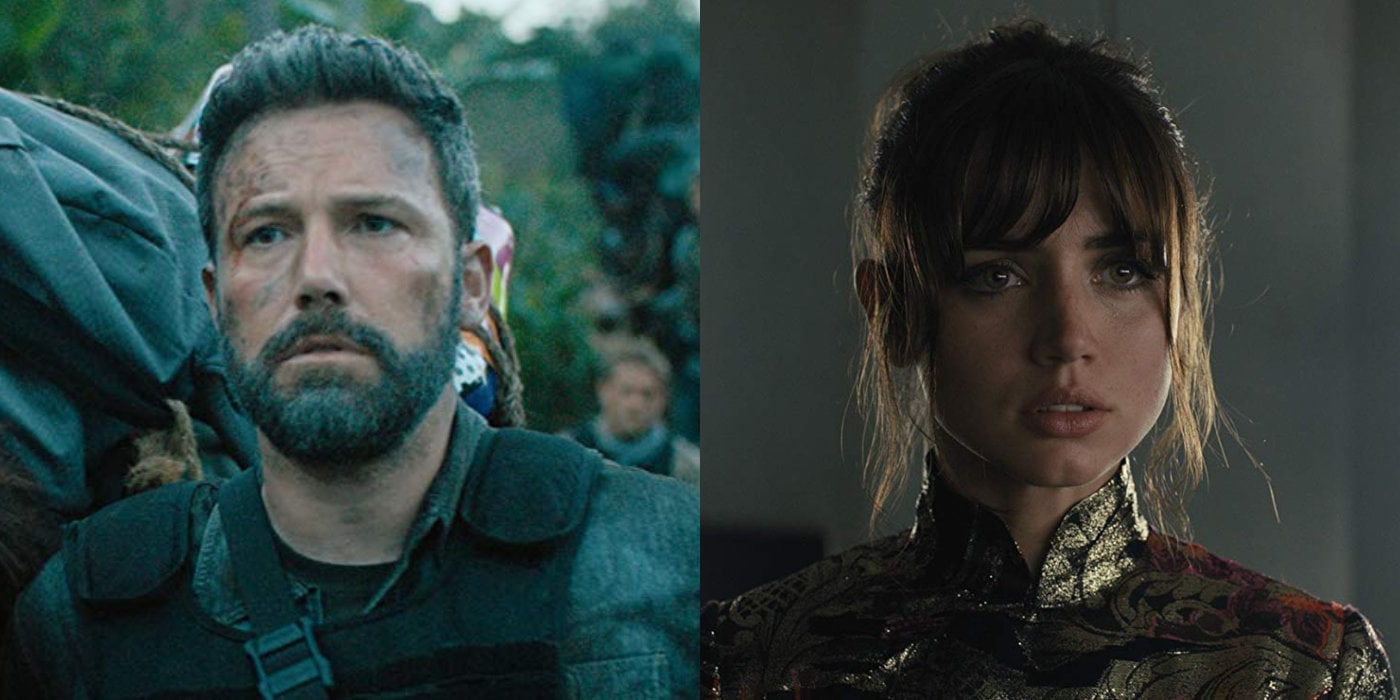 The 1957 novel, Deep Water, follows Vic and Melinda Van Allen who are in a loveless marriage. To avoid divorce, they decide that Melinda can see other men as long as she does not ultimately desert the family. This continues until Vic's jealousy takes over and the story suddenly becomes a murder plot. This novel has previously been adapted twice; once in 1981 in France, and again in 1983 as a television series in Germany. Ben Affleck and Ana De Armas will star in this adaptation which is set to be released in 2022.
Those Who Wish Me Dead – Michael Koryta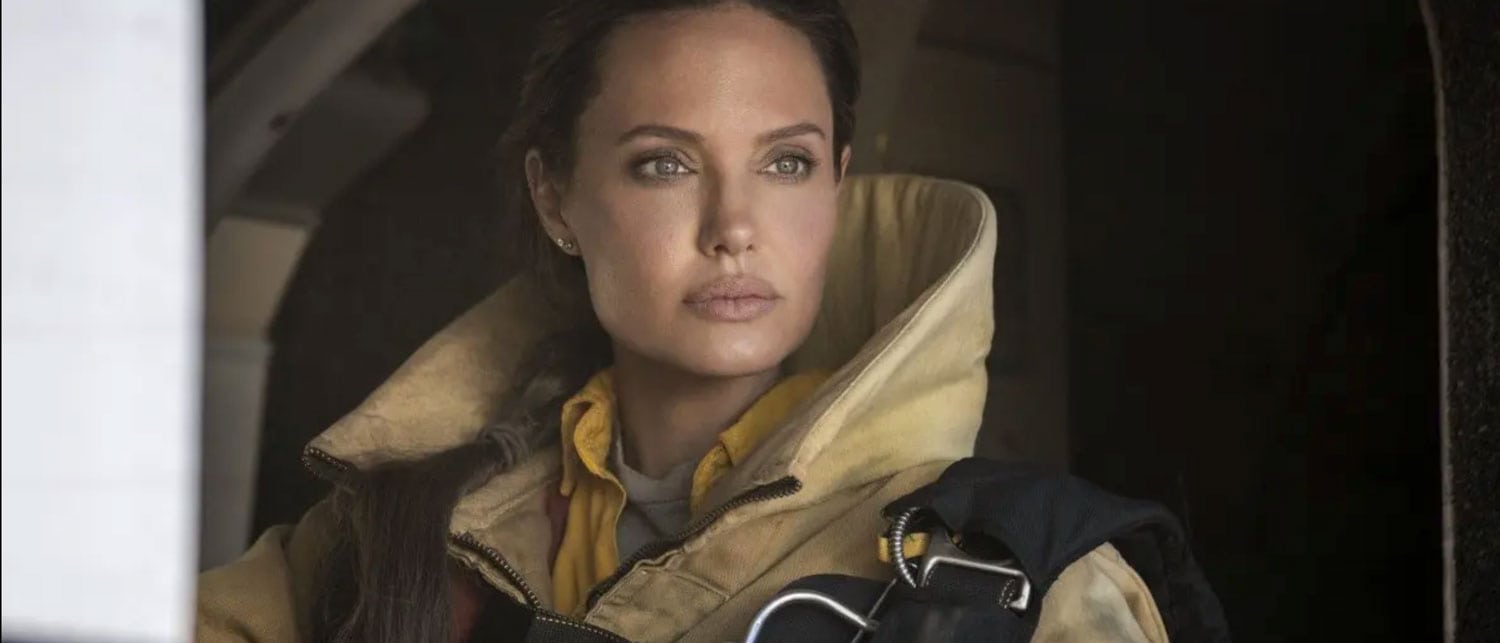 Jace Wilson is on a race against time after he witnesses a murder and is sent to a wilderness skills program in Montana while the police search for murderers (the Blackwell Brothers) which he has confidently identified. The brothers continue to kill anyone in their way on their quest to kill Jace. The movie adaptation will star Angelina Jolie and is different to the book in many ways as it follows Finn Little who witnesses the murder of his father and goes on the run with Angelina Jolie's character who is a smokejumper. The film premieres on 3rd June 2021 in the UK.
Which are the book to movie adaptations you're looking forward to in 2021?
Let us know your thoughts in the comments below.
What do you make of this story? Let us know in the comments below or on our Facebook, Twitter or Instagram pages! And if you enjoy listening to film podcasts, why not check out our podcasts, Small Screen Stories and Small Screen Film Club wherever you get your podcasts!
---
---