Kevin Smith, the amazing director and writer of films such as Clerks (1994), Chasing Amy (1997), Clerks II (2006), Dogma (1999), and more – as well as playing Silent Bob himself – has finally gotten to us about Clerks 3. Yes, he has released the trailer for his newest film, Clerks 3, and it looks like it's going to be a great story.
Here's the Clerks 3 plot synopsis:
Dante, Elias, and Jay and Silent Bob are enlisted by Randal after a heart attack to make a movie about the convenience store that started it all.
If you recall in Clerks 2, the very end of the movie the shot goes from being colour to black and white, which ties into what Clerks 3 is about. Clerks 3 does have a reason for this particular line of story though.
The Clerks 3 Trailer Shows Us Kevin Smith's Heart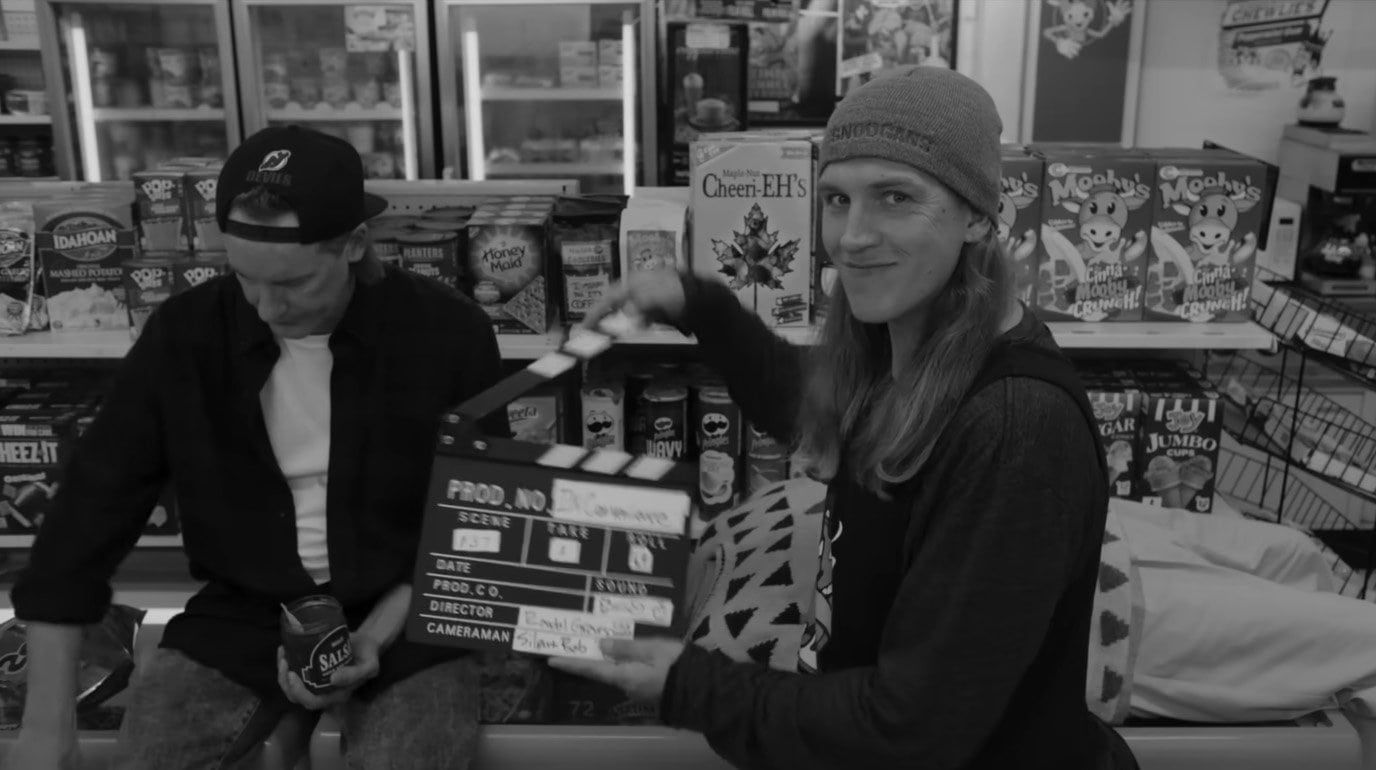 READ MORE: Daredevil And Kingpin Returning For Marvel Echo Series
Kevin Smith actually suffered from a massive heart attack back in February 2018, so this particular story line comes from his personal experience. Of course, it's still going to have a ton of humour.
One thing that they made sure to do for Randal's movie, was for them to shoot in black and white. Smith stated:
That allows us to reshoot so many of the key moments from Clerks in their movie. Randal's movie is called Inconvenience
Check out the trailer for Clerks 3:
One thing for sure, the trailer has a lot of fans excited to see the film and how they plan on depicting how they made the first Clerk's film throughout the movie. They have been working at the Quick Stop for years and you can bet the antics the characters will get into will be hilarious as usual.
How can you not be excited about hearing "Snootchie bootchie" yet again? Kevin Smith has always had a specific vision for his movies and his characters, and the fact that he put an event that had happened to him in a movie like this is just straight passion for his characters and for his own personal story.
Brian O'Halloran and Jeff Anderson star in Clerks 3. Rounding out the cast is Kevin Smith, Jason Mewes, Ben Affleck, Rosario Dawson, Sarah Michelle Gellar, Fred Armisen, Justin Long and more.
Are you excited for Clerks 3? Do you think Jay and Silent Bob will have a large role in Clerks 3? Do you think there will be a Clerks 4?
Let us know your thoughts in the comments below!
---
What do you make of this story? Let us know in the comments below or on our Facebook, Twitter or Instagram pages! And if you enjoy listening to film podcasts, why not check out our podcast, The Small Screen Podcast, wherever you get your podcasts!
---
---
---