It has been a bit like "she loves me – she loves me not". Whether Ted 3 would happen oscillated between no and yes for a while. Now rumours are surfacing of a possible release in 2022. The story from Ted 2 to Ted 3 is as compelling as the franchise itself, so enjoy glimpses of that journey while hoping that your favourite talking teddy bear will hit the screen.
Ted 3 Might Not Happen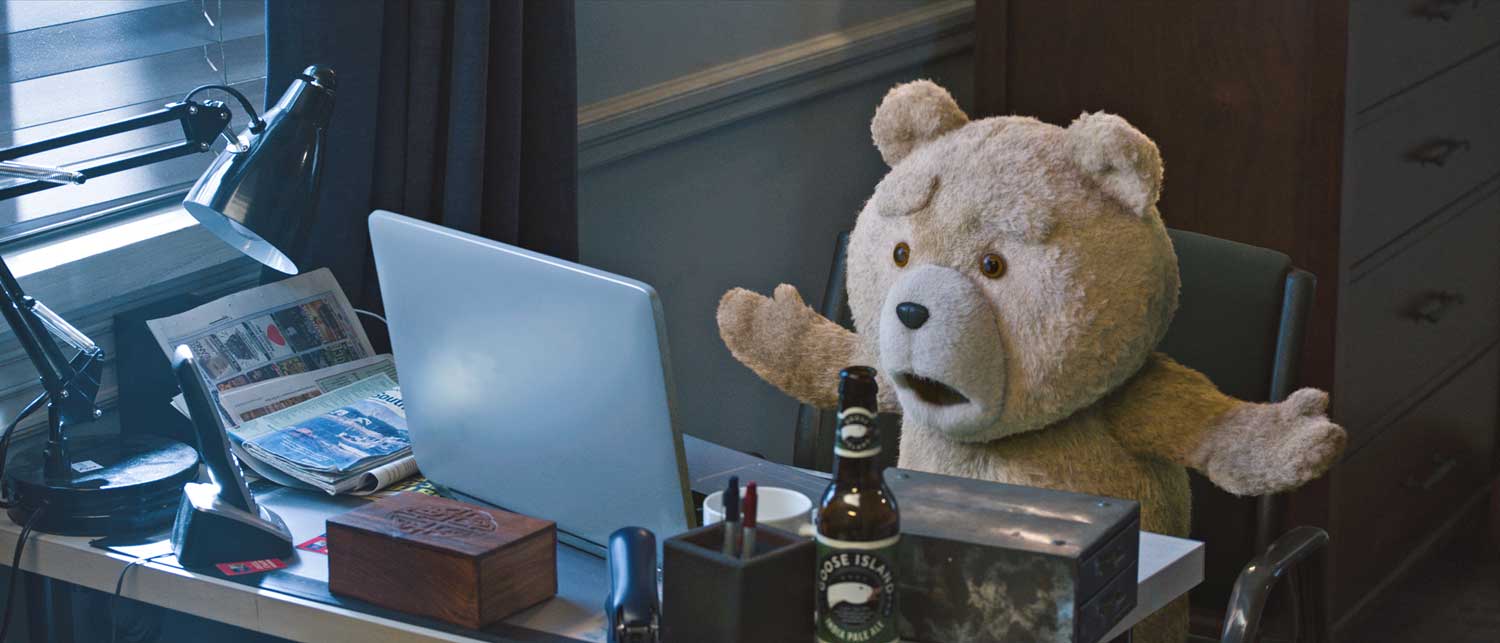 Read more: Bill And Ted Face The Music's Box Office Success Could Be Due To MGM's On Demand Strategy
Before commencing our journey, we need to understand where the franchise stood in 2015, when Ted 2 was released.
The Ted Franchise
Ted, released in 2012, was the story of John Bennett and his best buddy Ted, a talking teddy bear. The movie grossed $550 million against a budget of $65 million and the stage was set for Ted 2. The sequel was released in 2015, with Ted taking on a more central role. The gross receipts were less than half a $216 million on a similar budget. Though the film was successful in absolute terms, there was a sense that it was riding on the strength of the original hit and not on its own merit.
Dampness about Ted 3
The talk about Ted 2 had started soon after the successful release of Ted. Seth MacFarlane, the director and the voice of Ted, had stated that he would be open to a sequel. In September 2012, Steve Burke, the chief executive of NBCUniversal, said that the studio would be looking to make a sequel to Ted as soon as possible. Things moved fast after that and Ted 2 was in the theaters in 2015.
There was none of this euphoria after Ted 2, in fact MacFarlane's reaction to another sequel was very iffy. During the release of Ted 2, when he was asked if the studio was already planning a third film, MacFarlane replied, "It's all based on appetite. If Ted 2 does as well as the first one, it means people want to see more of these characters. If that happens, then there would likely be a Ted 3." In the end the sequel did not do as well, so there could be a hint there. However, MacFarlane, who was the driving force behind the stories of the Ted movies, hedged by saying that he had a number of different plots in mind if there is a desire to continue the franchise. MacFarlane continued with this ambivalent stand in a later interview in 2015 when he said, "We don't know, I like to kind of have some space between Ted films, so it's possible there will be another one but there are no immediate plans."
As late as 2019, MacFarlane opined, "I don't know… It's hard with a sequel past a certain number of years." For many Ted fans that signaled the end of the Ted franchise.
Ted Merchandising
The popularity of the two Ted movies spawned a host of merchandising that would keep the brand alive anyway. The most common items are Ted soft toys and t-shirts, but you can buy pillows, towels and smartphone covers as well. Ted merchandising also entered the virtual zone. Ted is available for free on many sites offering free slot games. The branded slot, titled Ted, from Blueprint Gaming will enable you to relive the most hilarious moments from the movie.
What Has Changed Now
Read more: Bill And Ted Face The Music Review
The long gap that MacFarlane spoke about could actually be an advantage according to some film industry experts. The jokes and gags might not be as jaded as they would have been with a quicker sequel. The Ted brand has been kept alive through streaming platforms like YouTube. Fans might actually relish Ted 3, even though the second edition did not perform up to expectation.
MacFarlane has not disappeared after the Ted movies. His animated sitcoms, Family Guy and American Dad, that started way before Ted, are still running and are a huge hit. In 2020, MacFarlane signed an exclusive $200 million deal with NBCUniversal. Under the deal, he will develop television projects for both internal and external networks, including the company's upcoming new streaming service Peacock. It could be pertinent that Universal Pictures, the distributors of the Ted movies, is a subsidiary of NBCUniversal.
The Ted 3 Rumours
Probably as a net result of this situation, rumours are rife about the Ted franchise moving ahead. "Will Ted 3 happen?" is the question that movie buffs have begun to ask. Plots for the third movie are being discussed based on the loose strings of Ted 2. John and Samantha are in a relationship and the course their love takes could be a possible subtext. Ted and Tami-Lynn are remarried and have adopted a baby boy who is named Apollo Creed. Ted 3 could start with a teenage Apollo Creed and the headaches he creates for his parents. Some fans have even created new characters and are suggesting actors to play those roles. IMDb has a page for Ted 3, but it contains nothing.
In fact, there is no official confirmation from anyone in authority that there will be a Ted 3. The demand seems to be growing and hopefully, the copyright holders will oblige sooner rather than later.
Keep an Ear to the Ground
If you are a Ted fan, we advise you not to give up hope but keep a lookout for real news. And there is no better place than Small Screen because we differentiate rumours from fact. Once Seth MacFarlane or NBCUniversal make an announcement it will be on our site first.
What do you make of this story? Let us know in the comments below or on our Facebook, Twitter or Instagram pages! And if you enjoy listening to film podcasts, why not check out our podcasts, Small Screen Stories and Small Screen Film Club wherever you get your podcasts!
---
---