Mike Myers has done a recent interview possibly hyping up an Austin Powers 4 film. The Canadian comedian wasn't too subtle about it.
Anyone who knows Mike Myers knows him best as Shrek the ogre from Shrek, Wayne from Wayne's World, and of course, the international man of mystery Austin Powers. In an interview with Sirius XM's The Jess Cagle Show Myers was promoting his new Netflix comedy series The Pentaverate.
In a change of topics Jess Cagle and co-host Julia Cunningham asked Mike Myers about the possibility of Myers' next project.
Jess and Julie asked Mike Myers if there was a possibility for an Austin Powers 4 film after Dr. Evil showed up in a Super Bowl 2022 commercial for GM (General Motors), as well as other appearances on late night talk shows.
Mike Myers Slyly Begins Hype For Austin Powers 4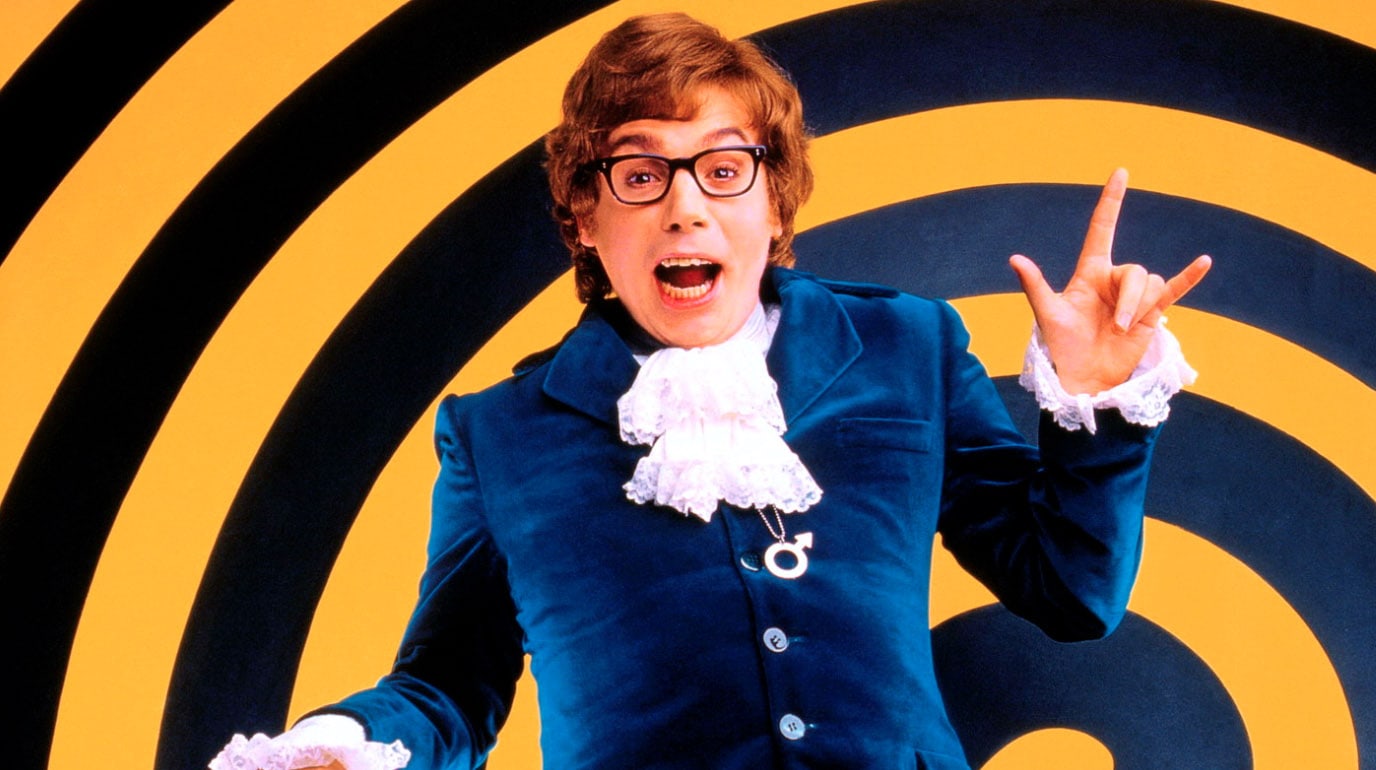 READ MORE: Pierce Brosnan Reveals He Hated Playing James Bond
In true Austin Powers fashion, he responded with a non-committal, committal:
I can neither confirm nor deny the existence or non-existence of such a project, should it exist or not exist. It was a non-confirmed confirmation confirmation.
If you know anything about Mike Myer's sense of humour, this is almost definitely a tease.
Myers expressed back in 2018 to Access Online that he would love to do another Austin Powers movie stating that we would see Dr. Evil in the future in some fashion. Even Myers' son is a fan, at 10 years old he learned the entire first movie, line for line. Myers' former director Jay Roach has expressed wanting to come back for another film too. Roach has also been working on other films.
Mike Myers didn't just star as Austin Powers and Dr. Evil, he also created and produced the films. Considering how widely loved the films are it makes sense. Myers also wrote Wayne's World with Bonnie and Terry Turner and starred in the movie with Dana Carvey and Rob Lowe. So the man is super talented.
Considering the Austin Powers movies are loosely based on the James Bond films, we can only imagine what they would come up with for the 4th Austin Powers movie in the future.
It's hopeful that there will be a fourth installment in the franchise and it will definitely be just as wacky and goofy as the first three films in the series if not more so.
It's also worth noting that Austin Powers celebrated it's 25th anniversary just a few days ago on May 2nd. Has it been that long?
Are you excited for a fourth Austin Powers film? Who do you hope will return to the cast? What do you hope the next story will be based off of?
Let us know in the comments below.
---
What do you make of this story? Let us know in the comments below or on our Facebook, Twitter or Instagram pages! And if you enjoy listening to film podcasts, why not check out our podcasts, Small Screen Stories and Small Screen Film Club wherever you get your podcasts!
---
---
---