Zack Snyder Confirms He's Working On A New Justice League Trailer
Zack Snyder has revealed that he is working on another trailer for his upcoming Justice League movie which is coming to HBO Max. He revealed this via his Vero account.
We've already had a trailer for Zack Snyder's Justice League. Well, we actually have had two. One of them was taken down and it was reported that it was a music rights issue.
Zack Snyder then released another trailer for his upcoming DC Comics movie, and he basically made it monochrome and added some small scenes in the trailer. Well, it sounds like he's going to be releasing another trailer pretty soon.
Zack Snyder reveals that he and his team are working on another Justice League trailer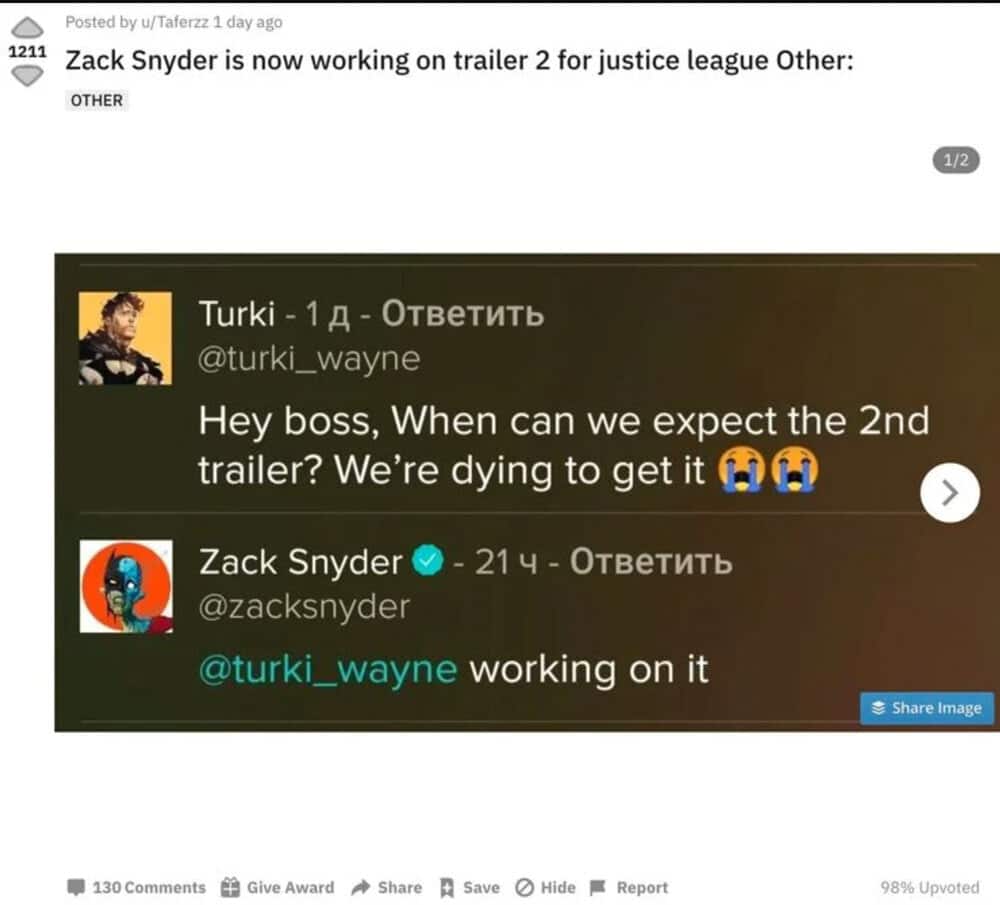 Read more: Zack Snyder And HBO Max Are Developing A Justice League 2 (EXCLUSIVE)
Zack Snyder revealed this on Vero (via Screen Rant), when a fan asked the director when we could expect the film's second trailer. Snyder replied by telling the fan that they're working on it, which is brilliant news.
The fan asked Snyder: "Hey boss. When can we expect the 2nd trailer? We're dying to get it." Snyder then replied by saying: "Working on it". So, sounds like we're going to be getting the second trailer for Zack Snyder's DC Comics movie pretty damn soon.
This comes after Snyder revealed that there will be a theatrical version of his Justice League movie, and he also added that Ben Affleck's Batman is going to be drooping an F-bomb in the film.
What do you make of this news? Are you looking forward to seeing another trailer for Zack Snyder's Justice League? Let us know your thoughts in the comments below.
What do you make of this story? Let us know in the comments below or on our Facebook or Instagram pages! And if you enjoy listening to film podcasts, why not check out our podcasts, Small Screen Stories and Small Screen Film Club wherever you get your podcasts!
---
---
---