Horse race betting has been a popular form of entertainment for years, but recently its popularity has seen a resurgence. Horse race betting is an exciting way to gamble, with the best odds on offer compared to other forms of gambling. The best bettors understand how to analyze the different runners' and riders' forms, while taking into account track conditions, advanced stats, and a host of other variables that can impact their odds of winning a big race. Betting on horse racing is not only an enjoyable pastime, but it's also become an integral part of any serious gambler's armoury for testing their skills against the best in the business.
If you're an avid fan of horse racing and looking to get some entertainment out of it from a completely different angle, then why not grab your popcorn, sit back, and enjoy one (or more!) of these thrilling horse racing movies? From captivating stories of jockeys' relationships with their steeds to tales about lucrative but often dangerous wagering schemes, there's no shortage of exciting plots when it comes to films about the sport we all love.
Whether you're a seasoned pro or just starting to learn about horse racing, these are must-see films that have something for everyone! Get ready to saddle up and take off as we plunge into some great titles that will make sure you won't be able to look away from the screen until the credits roll!
Seabiscuit is one of the best horse racing movies ever made
READ MORE: When Will The White Lotus Season 3 Be Released?
As someone who loves horse racing, there is no shortage of films to watch that will keep you entertained for hours on end. The first horse racing movie that we will take a look at is Seabiscuit.
Seabiscuit was released in 2003 as an American historical sports drama film. With was directed by Gary Ross and is based on one of the best-selling non-fiction horse racing books, also titled Seabiscuit; however, the book's title is a little longer: Seabiscuit: An American Legend, written by Laura Hillenbrand.
This film chronicles the life of the racehorse Seabiscuit, who was a champion racehorse in the United States during the time of the great depression. However, if you're interested in finding out something such as how did Seabiscuit die, then this movie won't be for you, as it's more a tale of Seabiscuit's achievements on the race course, and it doesn't really cover the end of his life.
Secretariat
The next horse racing movie that we will take a look at is Secretariat. This film was released back in the year 2010 and is an American biographical sports drama film, directed by Randall Wallace and produced by the famous Walt Disney Pictures.
Secretariat is a film based on the true story of a horse named Secretariat. Also well known as an amazing American thoroughbred racehorse that won the triple crown in 1973. This is quite the feat for any horse, and it is no wonder that there was a film made in its honour.
If you are looking for something fun and inspirational, this is a good choice!
Phar Lap
Taking third place on our list of the best horse racing movies that are definitely worth watching, next we have Phar Lap. Moving on to one of the older movies on this list, Phar Lap was released in 1982 and is an Australian biographical sports drama film, directed by Simon Wincer.
This film happens to be one that is based on the true-life story of the horse Phar Lap, an Australian racehorse who won some of the biggest races, including the Melbourne Cup in 1930. This film is definitely one that you don't want to miss, especially if you are interested in learning about the real-life history of horse racing.
Hidalgo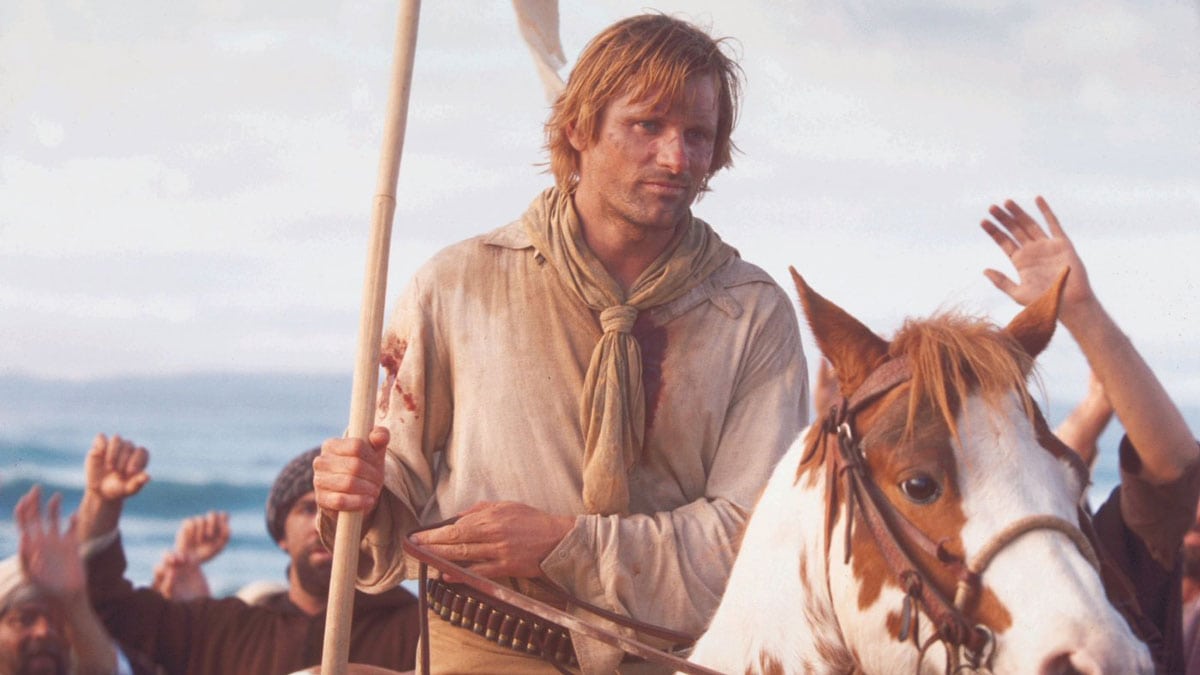 READ MORE: When Will 1899 Season 2 Be Released On Netflix?
Taking fourth place on our list of horse racing movies that are worth your time is Hidalgo. This amazing horse racing film was released in 2004 as an American adventure drama film. The film was written by Joe Johnston and stars Viggo Mortensen.
Hidalgo is a form that is based on the legend of the Mustang rider Frank Hopkins, who supposedly raced his horse Hidalgo across 3000 miles of the Arabian desert in 1890. This beautiful film is definitely one to watch if you're looking for something a little bit different compared to other horse racing films that are around today.
National Velvet
Last but not least, the final horse racing movie on this list that is definitely worth your time is National Velvet. National Velvet is a 1994 American technicolor drama that was directed by Clarence Brown. The film stars both Mickey Rooney and Elizabeth Taylor, which are both big names in the industry, making it a popular film to watch.
The film follows a young girl who enters her horse in the Grand National steeplechase and essentially tells the story of her training for this event and following the whole race. This is yet another incredible film to watch if you are interested in watching horse racing movies.
---
What do you make of this story? Let us know in the comments below or on our Facebook, Twitter or Instagram pages! And if you enjoy listening to film podcasts, why not check out our podcast, The Small Screen Podcast, wherever you get your podcasts!
---
---
---