His Dark Materials Gets Diversity Right – Here's Why That Matters
Returning with an almighty crash on to our screens, His Dark Materials debuted its first episode of Season 2 two weeks ago in the UK. (And the US got in on the action this week with the first episode.) Apart from the sublime plot lines and attention to set detail and costume, what is not always pointed out is that His Dark Materials is doing so much for diversity and representation on screen.
Just what is the problem?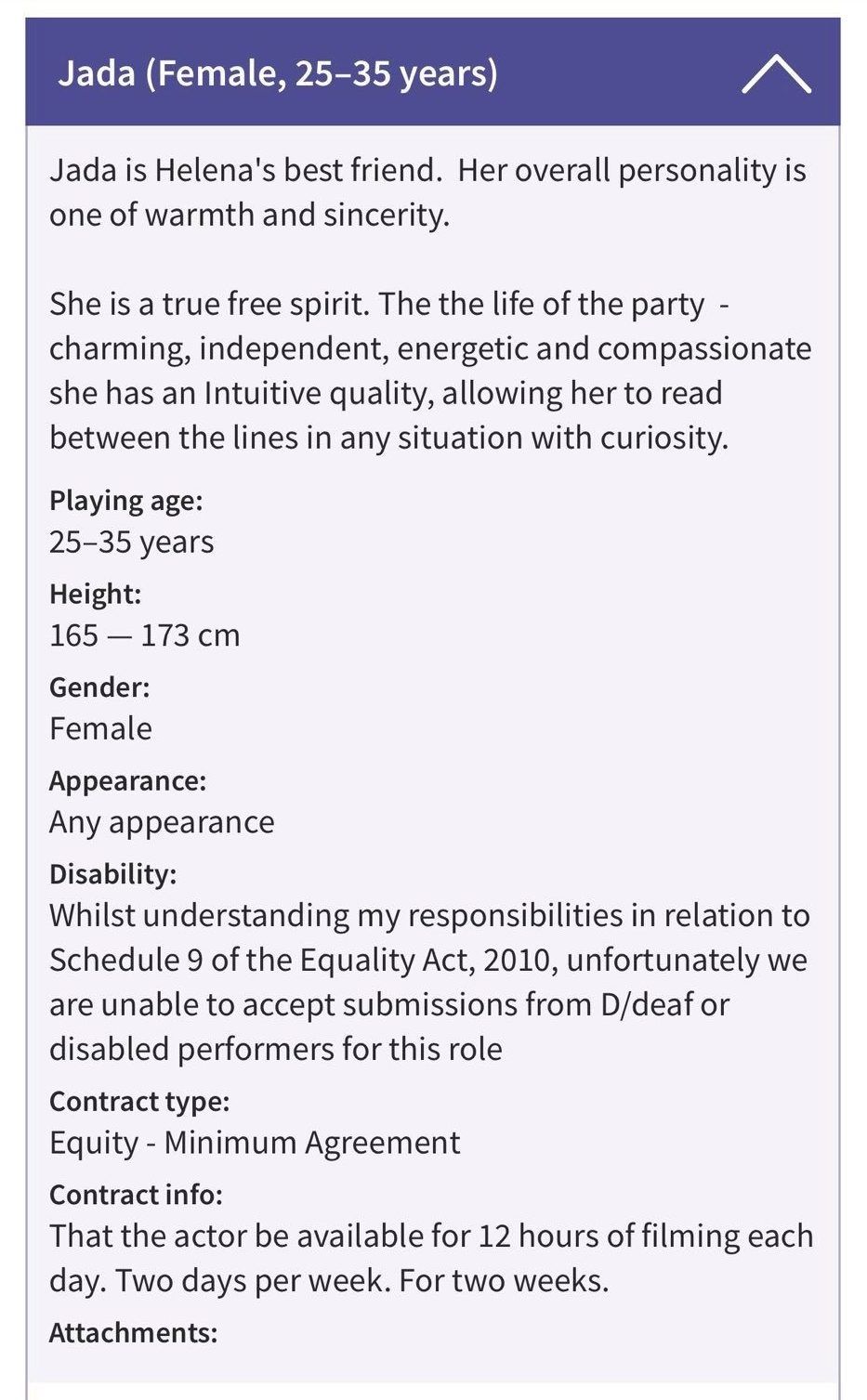 Over the past few weeks – even the last month or so – what has become increasingly clear is that the film and acting industry has a potential issue when it comes to diversity, as well as representation when it comes to what's on our collective screens.
The Witches is a relatively new release, adapted from the (in)famous book of the same name by author Roald Dahl. However, the film faced quite a swift backlash – as characters known as the villain in the plot line has a limb difference. Images of Anne Hathway circulated with three elongated fingers on each hand – and a hashtag was soon trending in response.
Elizabeth Wright is the editor of Disability Review Magazine and Conscious Being. She is also a Paralympic Medalist. As part of a piece titled I Am Not Evil: why negative disability representation hurts, she wrote that the film left her feeling devastated. She also wrote: "Disability representation, is often funnelled through hurtful tropes. It is time to change have an open dialogue with disabled people, and shift that narrative."
Along with this, a casting agency also came under fire recently from campaigners. Spotlight removed a casting call ad – as you can see under the section titled disability.
Emmerdale also caused a row at the time of writing, due to a plotline of an episode looking at the topic of abortion in connection with Downs Syndrome. Petitions and disgusted tweets, as well as letters, have been everywhere.
And – if you can stomach it – some Twitter accounts have also suggested they will be boycotting a particular supermarket this year, in response to a Christmas advert. The problem? That it featured a black family. You would have thought it was 2020, wouldn't you? Representation has always been problematic, as has diversity.
Why Does This Matter? And Why Does Representation Matter?
Read more: Has BAFTA Just Shown That It Has A Diversity Problem As Well?
Samantha Renke is an actress; she is also a columnist, as well as a handbag designer. When asked why representation matters, she said the following:
It's my personal opinion that broadcasters have a duty of care whether they like it or not you can never underestimate the power of representation on the screen. For some we may learn about minority groups through our favourite soap and that's why it's crucial for authentic representation note so typical tropes. As a woman with a disability I never saw anyone like me on television; this in return made me feel rather isolated at times. Positive authentic representation is key for creating a more homogenous society
Representation matters because it impacts the way that we see ourselves, what we think internally about the way we are and the world around us. By adding to diversity on screen – such as by making space for people who have a disability, increasing gender and ethnic representation, making casting accessible – then we increase representation by default.
And His Dark Materials?
Read more: The Best On-Screen Autistic Characters – Ranked By An Autistic
Away from the fantasy storyline based around a child who has a particular destiny, and one that involves a multitude of different universes – just add an armoured polar bear, what could be construed as religious references and more – there is a representative casting.
Take Season 1 of His Dark Materials. You have a girl playing someone who is around twelve, thirteen – who was fifteen at the time, I believe. Dafne Keen has a Spanish influence in her background – and her father also has a part in the programme. Keen also speaks Spanish, as does Lin Manuel Miranda.
Across season one and season two, you also have a variety of age and what could potentially be referred to as a differing class of characters. There are people who are very young, and those who are older – such as the king of Fader Coram. The so-called class between characters is very distinctive; the Magisterium often dress in ornate robes and stand around talking, whereas we see the Gyptians working and creating, undertaking practical tasks. There is a constant tension between the two throughout.
The part of Mrs Coulter also ought to be praised. Ruth Wilson is thirty-eight. She plays a woman in a man's world, navigating the indirect sexual politics that have been assigned by an authoritarian power. She does so in jewelled coloured suits and does so, dare I say it, stylishly. Women can sometimes be divided into two categories on-screen – either very younger or the elderly. There is often not a lot of representation for those approaching the age of forty plus.
And there is a distinctive representation of ethnicity! Season two has Queen Ruta who is, frankly, badass and extremely cool. We have a mix of ethnicities throughout the show. And this is not just something 'token' – or only a part of one part of the show, or just in one scene.
We even briefly had disability covered in season one – with potential for season two. Matt Fraser was seen briefly on screen; he is known for his work with the BBC, such as Crip Tales. He has Thalidomide-induced Phocomelia.
Where Do We Go From Here?
This is more than just 'being offended because it's woke' – a terrible expression often unfairly and inaccurately attributed to millennials. The UK supposedly has the values of fairness and equality – and to suggest 'mass offence' is taking place to be fashionable undermines what campaigners have been saying and striving for for so many years.
The concept of Equity could be used to achieve a more equal workplace and to enable opportunities for all. Diversity should not be an afterthought – because you have the potential to miss out on so much, too.
What do you make of this feature? Have you been watching His Dark Materials Season 2 on BBC or HBO? Let us know your thoughts in the comments below.
What do you make of this story? Let us know in the comments below or on our Facebook or Instagram pages! And if you enjoy listening to film podcasts, why not check out our podcasts, Small Screen Stories and Small Screen Film Club wherever you get your podcasts!
---
---
---