Exploring Baccarat In Cinema
Baccarat is thought to have graced gaming tables since the 18th century and continues to reign supreme as one of the most popular table games.
Its continued popularity over the years can largely be attributed to the success of online casino gaming, and the emergence of exciting immersive experiences like live casino games, where you can play Baccarat in real-time, joined by a real-life professional croupier.
The popularity of the game is also thanks to the romanticisation of Baccarat in popular culture, specifically in film, where you've probably seen some of your favourite stars try their hand at the casino classic.
Grab your popcorn, sit back and relax as we take a trip into pop culture and look at some of the iconic films that Baccarat features in.
Baccarat In The James Bond Franchise
Read more: 5 Times Games Of Thrones Season 8 Dropped The Ball
If you've seen any of the James Bond movies, then you've probably noticed that the iconic fictional spy is a regular at the casino.
It turns out that the inspiration for many of the James Bond casino scenes was taken from the author Ian Fleming's love for games like Baccarat.
Fleming spent many a night playing the game at his own local casino venues and it turned out that the suave, classy allure of the casino made it the perfect backdrop for his infamous novels.
In the James Bond movies, you'll notice that our hero tends to play either Roulette or Baccarat when he faces off against his latest enemy, in movies such as GoldenEye, For Your Eyes Only and Thunderball, to name a few.
Baccarat In Rush Hour 3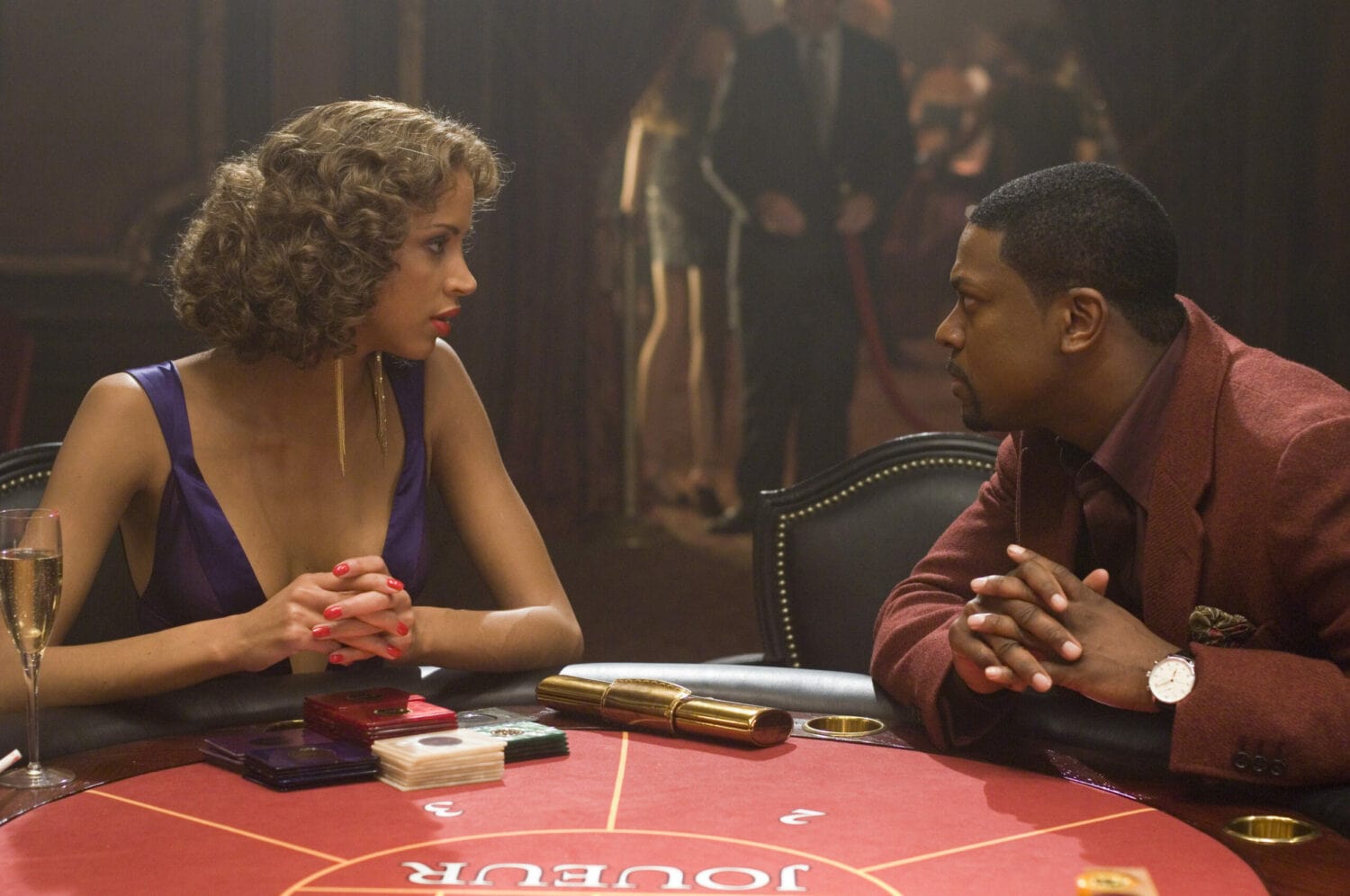 Read more: Bob Odenkirk Rushed To Hospital After Collapse(
Another star of the big screen, who is partial to a good old game of Baccarat is Jackie Chan.
The action man and movie star has been known to sit down for a game in some of the most iconic casinos in the world in his private life, but has also been seen playing the game in Rush Hour 3, one of his most famous works.
Though the film is jam-packed with action, it's first and foremost a comedy, that sees Chan partner up with Chris Tucker, playing two American cops.
Tucker can be seen playing a game of Baccarat to impress a beautiful girl, despite not having the slightest idea of how to play.
He is dealt a hand and thinks that he has won when in actual fact he is holding the worst possible hand in the game.
If it's a fun-filled movie that you're after, with a side of action and Baccarat, then you might want to add this feature to your watchlist.
A Hard Day's Night
Read more: Lucifer Season 5 Will Be 6 Hours Longer Than Season 4
Going a little further back in time, we now visit a '60s film that features the iconic musical heroes The Beatles.
In this film, one of the band member's grandfathers appears and is a complete novice when it comes to gaming.
He is shown consuming a large amount of alcohol right before playing numerous rounds of Baccarat.
This film shows you exactly what not to do when playing this age-old classic, so if you're wanting a laugh, this is for you.
—
Gambling can be addictive, please play responsibly.
Click HERE for more info.
What do you make of this story? Let us know in the comments below or on our Facebook, Twitter or Instagram pages! And if you enjoy listening to film podcasts, why not check out our podcasts, Small Screen Stories and Small Screen Film Club wherever you get your podcasts!
---
---
---