Amber Heard And Elon Musk Reportedly Linked To Ghislaine Maxwell
It's being reported that Hollywood actor Amber Heard and billionaire Elon Musk have been connected to Ghislaine Maxwell.
I think we should look into these claims a bit because there are things in the report that don't make complete sense.
Let's make no bones about it, Maxwell is not a good person to be connected to.
Maxwell is currently being held in prison at the moment and is facing quite a few pretty atrocious charges.
These charges are to do with her time with sex offender Jeffrey Epstein.
Not long after Epstein was found dead in his prison cell, Maxwell went into hiding.
However, she was eventually found and in 2020, she was charged by the US federal government with the crimes of enticement of minors and sex trafficking of underage girls.
A number of pretty well known and important people have been connected to Maxwell over the years.
Amber Heard and Elon Musk connected to Ghislaine Maxwell and Jeffrey Epstein
Read more: Does Ghislaine Maxwell's Arrest Mean That They'll Be More Episode
It's now being suggested that the Aquaman actress is one of the famous people connected to Maxwell.
This all comes after a viral blind item that was posted on Crazy Days and Nights (via Sausage Roll) and it seemingly referred to Heard and billionaire Elon Musk.
Now, before I go into what this post on Crazy Days and Nights says, I must warn you that the site's credibility has often been questioned.
There was an article published in The New York Post back in 2012 which tried to 'debunk' the blog and the person behind it.
They went on to expose much of what was said on Crazy Days And Nights and then claimed that the writer, Enty, was now actually an entertainment lawyer.
They claimed that Enty is actually a will and probate lawyer in his mid-to-late 40s.
If you go onto Crazy Days And Nights nowadays, they have added a disclaimer that says they do publish rumours, conjecture, and fiction.
Additionally, the owner of the blog has admitted that the stuff they post can be at times "a product of the author's imagination or are used fictitiously."
Does Elon Musk know Ghislaine Maxwell?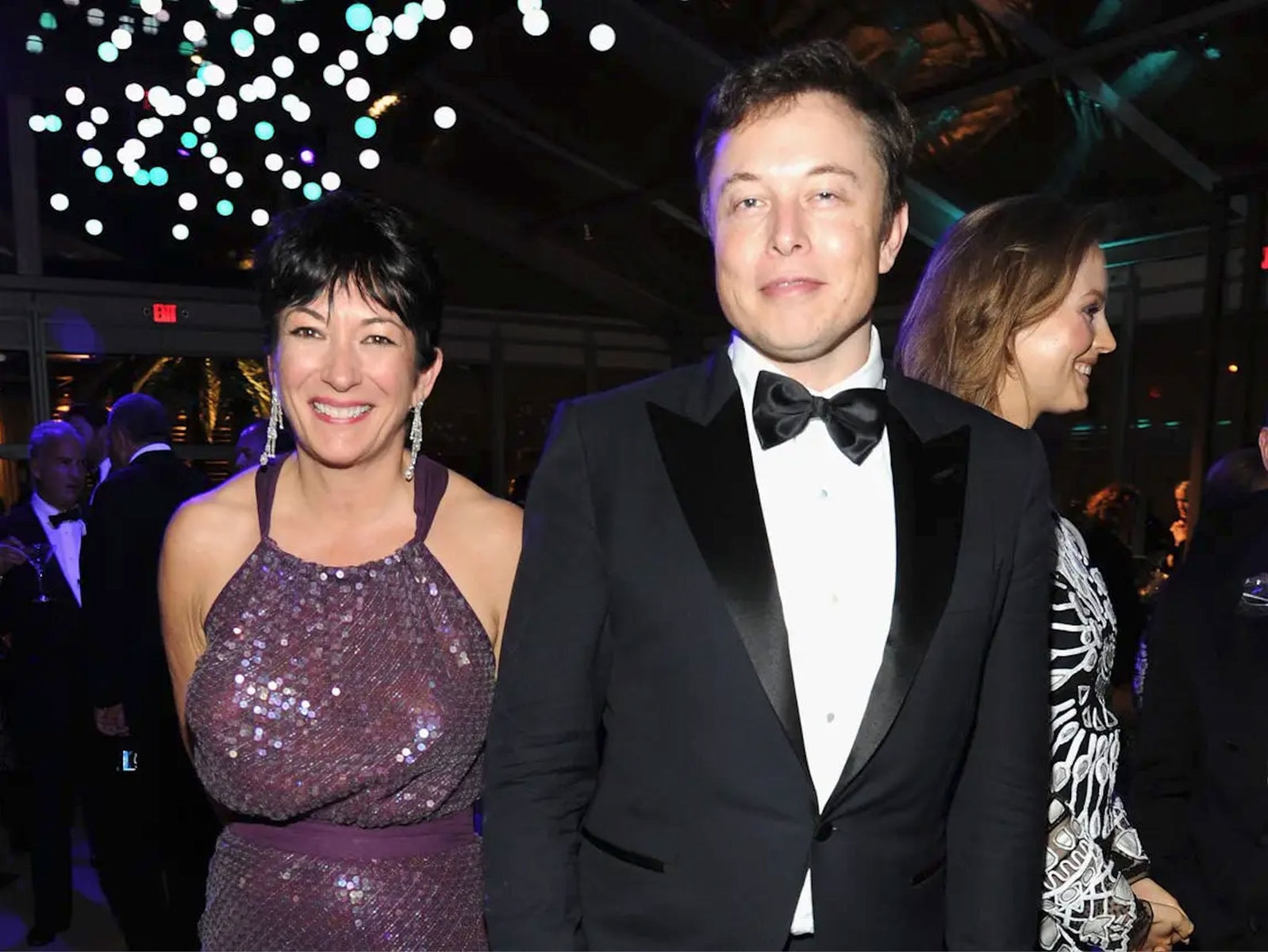 Read more: Tom Cruise And Elon Musk's Space X Making The First Movie Ever To Be Shot In Space
Right, now that all that's out of the way, let's go into what this anonymous Hollywood blogger and supposed celebrity lawyer known as Enty had to say.
Enty recently posted a blind item on his website Crazy Days and Nights which seems to be connecting Ghislaine Maxwell, Jeffrey Epstein, Amber Heard and Elon Musk.
The post refers to a "foreign-born madam" (potentially Ghislaine Maxwell), a "technology CEO" (Elon Musk?) and a "C+ list actress" (Amber Heard).
The blind item suggests that Ghislaine Maxwell and Elon Musk had met through one of Elon Musk's ex-wife which many people believe to be Talulah Riley.
It has to be stated that Musk has denied knowing Maxwell even though they've been pictured together both smiling at the camera.
Musk tweeted: "Don't know Ghislaine at all. She photobombed me once at a Vanity Fair party several years ago. Real question is why VF invited her in the first place."
Anyway, let's get onto what the blind post stated:
It was in her purse. It was also actually long before the photo of AB (a technology CEO) and AC (a foreign-born madam if you will) was taken. AB and AC actually went back a good five or six years prior to that photo being taken. They had met through an ex of AB, although at the time this blind took place, she was not an ex yet.
The blind item continues:
AC [Ghislaine Maxwell] was good at knowing what people wanted and took her time to get it right. It only took a few parties before she knew what kind of woman AB [Elon Musk] was attracted to and several of his other vices. All she had to do was reel him in. She did so. She also destroyed a marriage, but AC [Maxwell] didn't care about that kind of thing. It was business and her business has always been one of favours. Those owing her favours and AC [Maxwell] collecting on those favours. Repeatedly.
AD isn't Amber Heard guys
Read more: Ghislaine Maxwell Has Been Arrested By The FBI On Charges Related To Jeffrey Epstein
Now, I know many people would love this "C+ actress" to be Amber Heard, but given what's said in the post, she just can't be.
First off, the post states that this actress is "foreign-born", which Heard is not.
She was born in Austin, Texas in the United States.
Now, unless Enty is actually not American, then it cannot be Amber Heard he's referring to here.
However, they could be referring to Musk's ex-wife, Talulah Riley who was born in the UK.
The post continued:
Enter AD [Amber Heard]. At the time this happened, AD [Amber Heard] had not yet landed her big break. She is foreign born. Probably B+ list now. Back then, she was probably C+ list. She was promised her big break and was given about $10K for hooking up with AB [Elon Musk]. A hidden camera in her purse, AD is finally just talking about this now because she is afraid she did something wrong. The only thing she really did wrong was joining AB [Elon Musk] in doing lines of coke in between the pair having sex and before sex and after sex. AC [Ghislaine Maxwell] called in a favour and AD [Amber Heard] landed a job within a week and has been rising up the ladder since.
The blind finished by stating: "Also, AC has managed to keep pulling the puppet strings of AB whenever she needs to."
So, it seems as though those reports that Amber Heard has been connected to Ghislaine Maxwell aren't accurate.
What do you make of this?
Let us know your thoughts in the comments below.
What do you make of this story? Let us know in the comments below or on our Facebook, Twitter or Instagram pages! And if you enjoy listening to film podcasts, why not check out our podcasts, Small Screen Stories and Small Screen Film Club wherever you get your podcasts!
---
---
---