We all love talking about movies here at Small Screen, and we wanted to go over our 20 most anticipated movies of 2022.
2021 may have been a hard year for many, but at least everyone could find comfort in films when times were tough.
Movies like Dune, House of Gucci and Spider-Man: No Way Home ended 2021's cinematic year on a high note.
As the new year begins, let's look ahead for the films we can find solace in during 2022.
Whether you're after hair-raising action or light-hearted romance, there's going to be a lot to sink your teeth into.
Here are the 20 most anticipated films of 2022.
Small Screen's 20 most anticipated movies of 2022
Read more: Here Are The 20 Most Anticipated Films Of 2020
20) Batgirl (TBD)
Actor and singer Leslie Grace is making her DC debut as Barbara Gordon, aka Batgirl, in the upcoming superhero film.
Like The Flash, Batgirl will extend the DC Extended Universe.
It will be released directly on HBO Max, but a date is yet to be announced.
19) Persuasion (TBD)
Emma fans should get excited because an all-new regency romp is coming in 2022.
The Jane Austen adaptation stars Dakota Johnson, Suki Waterhouse and Henry Golding.
Like Knives Out 2, Netflix has confirmed that Persuasion will be out on the streaming platform in 2022 and is awaiting a release date.
18 ) Knives Out 2 (TBD)
Daniel Craig returns as Benoit Blan in Knives Out 2, but he is the original cast member set to return.
"I don't even think of it in terms of a sequel," said writer and director Rian Johnson who likened Blanc to Agatha Christie's iconic character Hercule Poirot.
The plan is "to keep making more mysteries" which makes room for new casts, he added.
The ensemble cast for Knives Out 2 includes Kathryn Hahn, Ethan Hawke, Edward Norton, Dave Bautista and Kate Hudson.
17 Avatar 2 (December 16)
Read more: Why Ready Player One Is One Of Our Most Anticipated Films Of 2018
Thirteen years after the release of Avatar, filmmaker James Cameron is returning to Pandora.
Jake Sully (Sam Worthington) now lives on the planet with Neytiri (Zoe Saldana) but a familiar enemy threatens to take away everything they have built together.
A further three sequels are in the works and are slated for release in 2024, 2026 and 2028, respectively.
16) She Said (November 18)
Maria Schrader is helming She Said, an American drama based on the book of the same name by journalists Jodi Kantor and Megan Twohey as they worked to expose Harvey Weinstein.
Zoe Kazan and Carey Mulligan will play the New York Times journalists.
15) Black Panther: Wakanda Forever (November 11)
The long-awaited Black Panther sequel, Wakanda Forever, is coming in November.
The film will pay homage to the late Marvel actor Chadwick Boseman, explained producer Kevin Feige.
Boseman will not be recast, instead, the film will focus on "furthering the mythology and the inspiration of Wakanda," he told Deadline.
14) The Flash (November 4)
Read more: Black Panther's Advanced Tickets Sales Suggest That It's The Most Anticipated Marvel Movie Ever
Ezra Millers' Justice League character Barry Allen, aka The Flash is front and centre in this film which sees him trying to change a crucial event from his past.
The film will introduce other characters from the comic books, with Kiersey Clemons, Ron Livingston and Sasha Calle making their DC debuts.
13) Mission: Impossible 7 (September 30)
There's always another mission for Ethan Hunt, aka Tom Cruise, who's reprising the role for a seventh mission impossible film.
Action-packed danger will obviously ensue.
Familiar faces including Simon Pegg, Ving Rhames, Vanessa Kirby and Rebecca Ferguson will also return to the franchise, with the addition of Hayley Atwell and Pom Klementieff.
12) Don't Worry Darling (September 23)
Set behind the veil of 1950s domestic bliss lies disturbing secrets which will be revealed in Don't Worry Darling.
Olivia Wilde directs and stars in this psychological thriller alongside Chris Pine, Florence Pugh, Harry Styles.
11) Thor: Love and Thunder (July 8)
Chris Hemsworth is back playing the God of Thunder for the ninth time on the big screen.
Alongside him will be Tessa Thompson, Natalie Portman and Christian Bale.
The movie picks up after the events of Avengers: Endgame, so they will be joined by the Guardians of the Galaxy cast too.
10) Where the Crawdads Sing (June 24)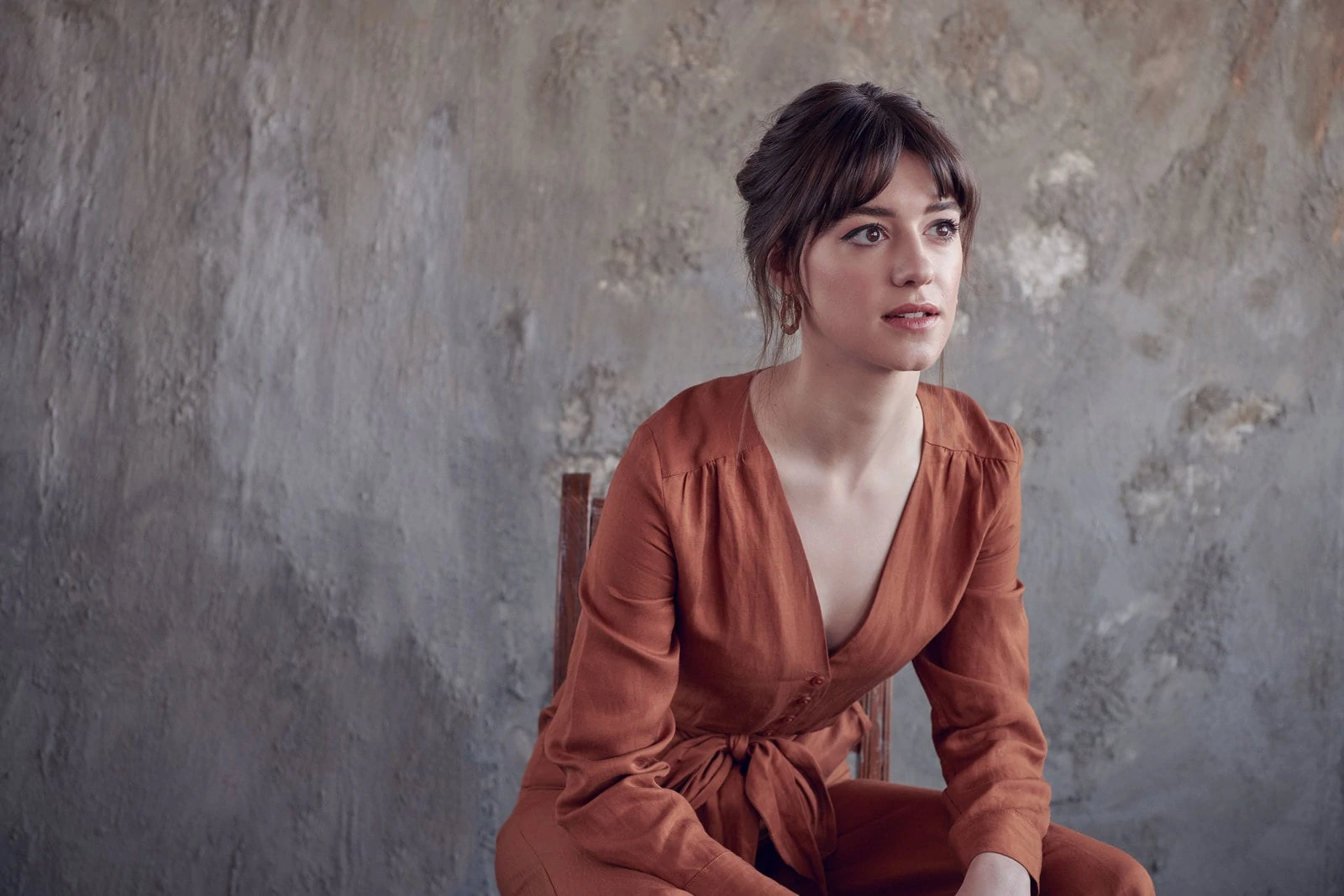 Also set for release on June 24 is Where the Crawdads Sing, a drama adapted from Delia Owens' best-selling books.
Daisy Edgar-Jones stars as Kya, a young woman who raised herself in marshland and keeps away from civilisation, this is, until they accuse her of murder.
9) Elvis (June 24)
Austin Butler stars as Elvis Presley alongside Tom Hanks who is his manager Colonel Tom Parker in this Baz Luhrmann directed musical biopic which chronicles the life of the rock and roll legend.
8) Jurassic World: Dominion (June 10)
Read more: Venom 2 Has Been Pushed Back To June 2021 And Gets A New Title
Dominion is the concluding instalment of the Jurassic World franchise.
The film welcomes back main cast members Chris Pratt and Bryce Dallas Howard, whose characters are dealing with a dinosaur-invaded world.
Thankfully backup is on the way in the form of original Jurassic Park cast members Laura Dern, Sam Neill and Jeff Goldblum.
"It's going to feel very much like how Endgame brought everything together in Marvel," noted Chris Pratt on The Ellen Show.
7) Top Gun: Maverick (May 27)
Tom Cruise is back as Pete "Maverick" Mitchell in the long-awaited sequel to the 1986 film Top Gun.
The film has been over a decade in the making, and we're sure it won't disappoint.
Cruise is joined on screen by original cast member Val Kilmer along with newcomers Jennifer Connelly, John Hamm and Glen Powell.
6) Legally Blonde 3 (May 20)
After twenty-one years since its initial release, Legally Blonde is returning to the big screen.
Reese Witherspoon reprises her role as the pink-wearing lawyer Elle Woods who's now a working mum, showing women can have it all.
Mindy Kaling has penned the script, so there's a lot to be excited about here.
6) Doctor Strange in the Multiverse of Madness (May 6)
Read more: Ms. Marvel's Release Date On Disney Plus Revealed?
Marvel's first feature of 2022 is the thrice-delayed film Doctor Strange in the Multiverse of Madness.
The movie, now due for release in May, follows the events in Spider-Man: No Way Home and sees Stephen Strange (Benedict Cumberbatch) seek the help of Wanda Maximoff (Elizabeth Olsen).
Viewers will see a darker side of the MCU in this film with producer Kevin Feige confirming that while it's not a straight out horror film, it has "scary sequences" in it.
4) Fantastic Beasts: The Secrets of Dumbledore (April 8)
The third instalment of the five-part Fantastic Beasts franchise dives deeper into the character of Albus Dumbledore (Jude Law), with secrets set to be revealed.
Eddie Redmayne, Katherine Waterston, Alison Sudol and Dan Fogler also reprise their roles in the fantasy film, while Mads Mikkelsen replaces Johnny Depp as the villainous Gellert Grindelwald.
3) Downton Abbey: A New Era (March 18)
Set on the cusp of the 1930s, Downton Abbey: A New Era sees the Crawley family and their household staff enjoying a sunny holiday in France.
Alongside the large returning cast, the film will welcome new faces: Dominic West, Nathalie Baye, Laura Haddock and Hugh Dancy.
2) The Batman (March 4)
Read more: Dune's Reviews Are In And They're Very Good
With Matt Reeves at the helm, Robert Patterson plays a younger Bruce Wayne who is about eighteen months into his career as Batman.
He's not "the playboy version" we've seen before, Reeves explained to Empire Magazine, instead he's a recluse focussed on his mission.
Joining Patterson in the long-awaited film is Zoë Kravitz, Andy Serkis, Jeffrey Wright and Paul Dano.
1) Death on the Nile (February 11)
In the sequel to Murder on the Orient Express, director-actor Kenneth Branagh returns as Detective Hercule Poirot.
His Egyptian holiday is cut short when he is called upon to solve a murder.
The film's large ensemble cast includes Gal Gadot, Tom Bateman, Rose Leslie, Armie Hammer and Emma Mackey.
It certainly looks like viewers are in for blockbuster hits all year round.
Whether you're a fan of superhero showdowns, action-packed thrillers, or regency romance, there are plenty of films for you to look forward to in 2022.
What do you make of this feature?
What are your most anticipated movies of 2022?
Let us know your thoughts in the comments below.
---
What do you make of this story? Let us know in the comments below or on our Facebook, Twitter or Instagram pages! And if you enjoy listening to film podcasts, why not check out our podcasts, Small Screen Stories and Small Screen Film Club wherever you get your podcasts!
---
---
---