Tanner Buchanan has expressed an interest in portraying Robin alongside Robert Pattinson's Batman.
As reported by Screen Rant, the actor who currently stars in Cobra Kai, has enthusiastically thrown his hat into the ring for the the role.
Pattinson is "one of my favourite actors" says Robin Hopeful, Buchanan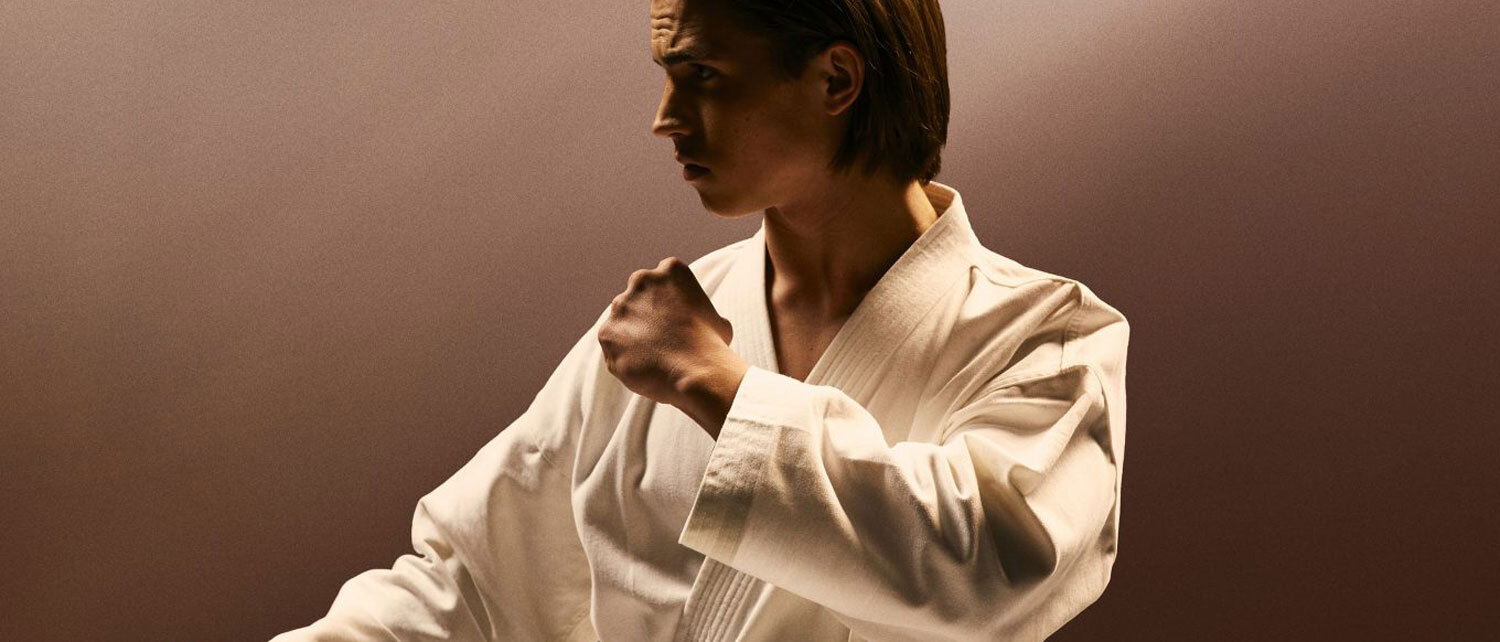 Read more: Robert Pattinson Teases The Batman Surprises At DC FanDome
The character of Robin hasn't been seen on screen since the ignominious Batman & Robin.
Buchanan was talking on a Just for Variety podcast, and he revealed that he would love to portray Robin alongside Pattinson's Batman:
Ever since I found out Robert Pattinson was playing Batman, he's one of my favourite actors, I was like I need to play his Robin. That is my role. I need that one so badly. I don't know if he's going to have a Robin. But I'm going to start convincing him that I need to do it.
Buchanan went on to reveal that he's admired the character from a young age:
Even when I was little I always wanted to be Robin. I wanted to be Robin. So hey, if Robert Pattinson needs a Robin, I'm going to fight for that one. I'm going to go for that one. That one's going to be my role.
Given how long it has been since Robin appeared, is it time the character made a return?
The character isn't expected to show up in next year's The Batman.
However, should that film get a sequel, could we see DC Comics character get introduced?
Buchanan will certainly be hoping so, and he'll be hoping he gets that call from Warner Bros.
What do you make of this news?
Would you like to see Tanner Buchanan play the role?
Let us know your thoughts in the comments below.
What do you make of this story? Let us know in the comments below or on our Facebook, Twitter or Instagram pages! And if you enjoy listening to film podcasts, why not check out our podcasts, Small Screen Stories and Small Screen Film Club wherever you get your podcasts!
---
---